Seed potato growers along the Wadden coast feel their survival is threatened by the plans in the Wadden Agenda. The salinization of the northern shell makes seed potato cultivation impossible in this region. Crop farmer Kees van der Bos from Holwerd (FR) feels the threat of the plans for his company, but nevertheless sees opportunities. "I believe in the resilience of arable farming."
Kees van der Bos (64), together with his son Anco, grows almost 40 hectares of seed potatoes, mainly stock cultivation, in the Frisian coastal area. Father and son focus on the cultivation of high-quality seed potatoes. "We have to rely on quality here. Seed potatoes from the coastal region are of very good quality. The crop in this area is much less sensitive to viruses and bacteria. "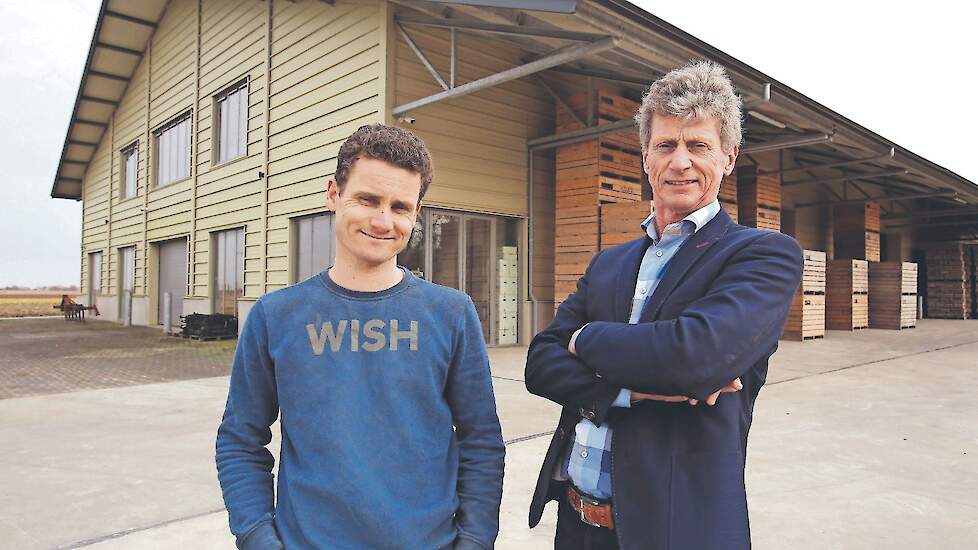 Wadden Agenda
The Wadden Agenda and other plans, such as that of Minister Van Nieuwenhuijzen to pull the northern clay shell near the Wadden area and make arable farming subordinate to the objectives of the Wadden Sea, pose a threat to this area. These plans include creating soft transitions between fresh and salt water inside the dike, which will lead to salinisation in Lauwersmeer and IJsselmeer, as well as in the groundwater.
Van der Bos does not understand any of these plans. "All arable farming in this area is focused on high-yield seed potato cultivation, which is in dire demand all over the world. Now one development after another is rolling over this area. And in all these plans the farmer is pushed into a corner. " He is convinced that agriculture was not a serious partner in the initial development of these plans.
Farmers in Groningen and Friesland are sometimes already dealing with salinization of their agricultural land. A problem that will only become more acute in the near future due to climate change, expects Aaltje Rispens, the driving force behind the 'Zoet op Zout' project.
All hands on deck, according to specialists, and now also a number of Groninger and Frisian farmers who are already dealing with salinization themselves. "At first, the problem of salinization was not so common among the farmers," says arable farmer Aaltje Rispens from Kollumerpomp, chairman of the Northern Arable Farms Foundation (SPNA) and driver of the 'Zoet op Zout' project. "That changed after two particularly dry years in 2018 and 2019. Suddenly everyone suddenly realized that salinization is indeed a problem and is already playing there."
Jars
Farmers could have water from their ditches measured for salinity at SPNA. "Many farmers thought it was not too bad, for example because they are far from the Wadden Sea. That did not go well. In the water that they brought in their own pots, the salinity turned out to be very variable and higher than they expected. "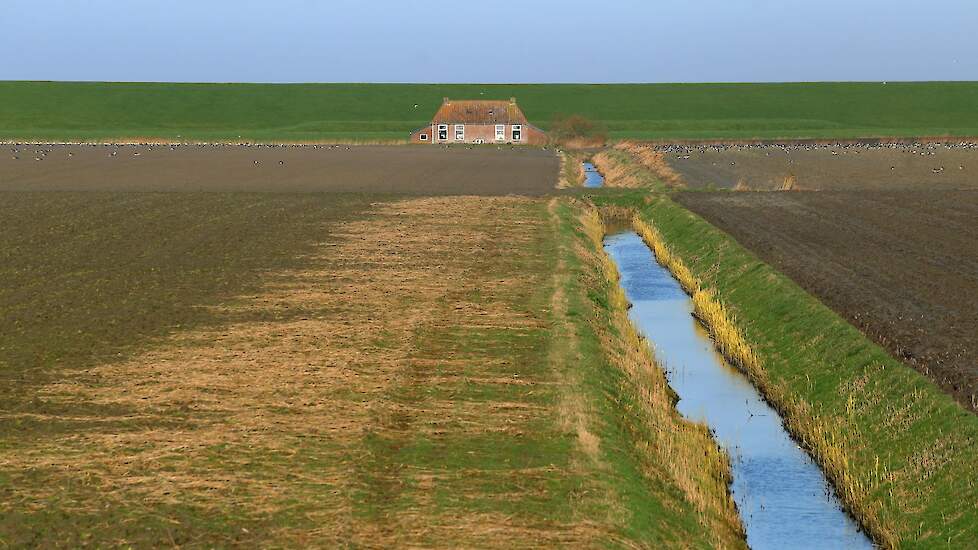 On average about fifteen farmers around the Lauwersmeer and the Kollumerwaard Proefboerderij (SPNA), Delta Program Water (DAW), Acacia Water, Agrarian Youth Fryslân and Groningen, The Potato Valley, the water boards and LTO Noord worked together on the project ' Sweet on Salt '. The aim of the project is to gather knowledge in practice, to give farmers a perspective for action and to teach them how to deal with a salinizing environment.
Read the full report in the Veldpost on Friday 12 March
also look at: