Emmeloord – Over the past two years, Olaf van Campen from Adama has gained knowledge of an electronic potato. This is an invention of Solentum. We ask Van Campen five questions.
Olaf, in the past two years you have gained experience with an electronic potato. What do we have to imagine?
'It is a plastic potato. Containing measuring equipment that can measure temperature, humidity and CO2 content in potato storage. Over the past two years, together with Solentum and our customers, we have monitored a number of seed storage warehouses containing these potatoes. '
How does this Solentum invention work?
'Five potatoes are placed in storage at various locations. These potatoes make contact through a gate-way. The data can be read in real time on your laptop or mobile phone. For example, a consultant or grower can keep an eye on his potato storage at any time of the day. As soon as values ​​deviate from the advice, adjustments can be made. '
Why was this invented?
'It started with electronic potatoes that were used during the harvest. It can then be checked at which moments in the harvesting line the potato can be damaged. This is still under development and this version has been developed based on the demand for measurements in storage. '
What results have been achieved in the meantime?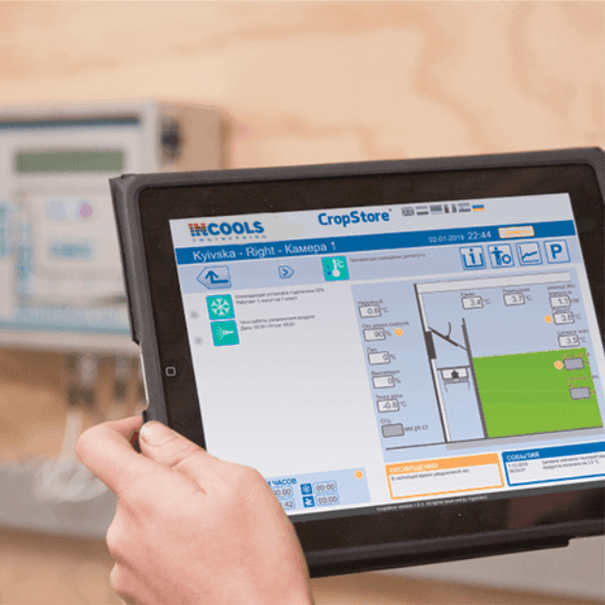 'We have discovered major differences between storage. With a Talent storage it is important that the temperature remains constant. In air cooling, we see that the temperatures vary much more than in storage where mechanical cooling is used as support. Moreover, with regular external ventilation, we see that the CO2 levels remain low. If sheds remain closed for a longer period of time, these values ​​will increase and that is bad for the quality. '
How unique is this invention and what will it lead to?
'Measuring humidity, temperature and CO2 is not in itself very revolutionary. But with this potato, you can read the values ​​at various places in the storage at any time of the day. In addition, the data from different post-season stores can be compared. In this way, potato storage can be lifted to a higher level. '
denoordoostpolder.nl elektronische-aardappel