Keeping potatoes calm in storage causes a lot of stress for arable farmers this storage season. 

The currently permitted sprout inhibitors 1,4 Sight, Argos, Biox M and Restrain ethylene require much more attention. Moreover, the first three drugs are much more expensive.

 "Chlorine IPC gave so much peace," says a grower in the January trade magazine Akkerwijzer. "Now you just have stress."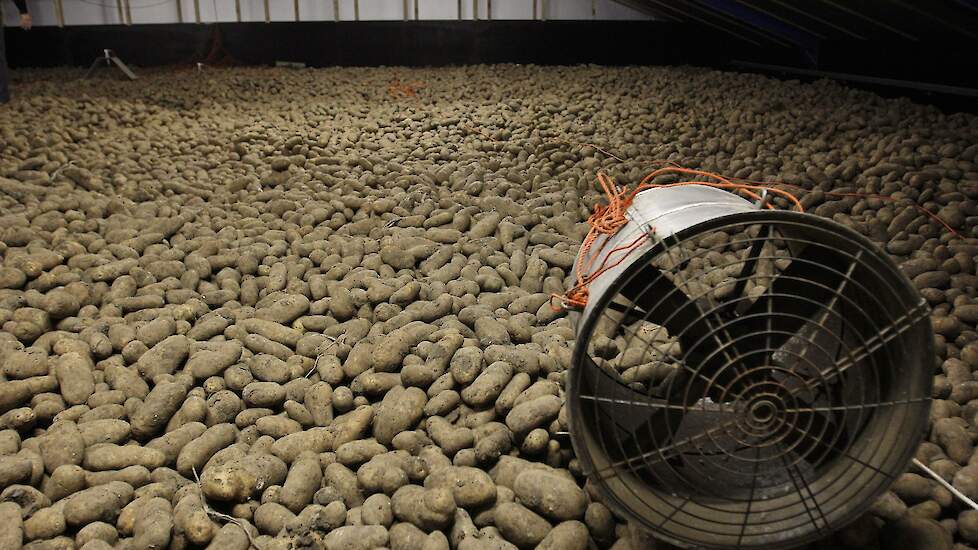 hlorine IPC has been an effective and reliable sprout inhibitor for decades. But there was a line through the active substance chlorpropham. This storage season potato growers are without. "Chlorine IPC always went well. In a manner of speaking, storage took two fingers in the nose, "says Henk de Vlieger of Theunisse, supplier of crop protection agents in Steenbergen (NB). Together with his colleague Kunard Strootman, he talks about the new way of keeping potatoes germ-free.
Learn to save again
This season, arable farmers have to learn again to keep potatoes quiet and germ-free in storage. That starts with spraying MDs. The correct time for spraying is three to five weeks before the haulm killing. At least three weeks after application, a green crop with sufficient sap flow is required. Then 80 percent of the tubers must be in the desired size. Moreover, it should not be warmer than 25 degrees during spraying. 
But last summer it was dry and regularly hot. When the advisers at Theunisse saw that the potatoes on many plots were already sufficiently sized and that heat was on the way, they advised growers to spray MD earlier than usual, sometimes even six weeks before spraying. MH is very effective when sprayed at exactly the right time.
Read the full article in the January field guide. Not a subscriber yet? Request a free trial number .
Text: Agrio