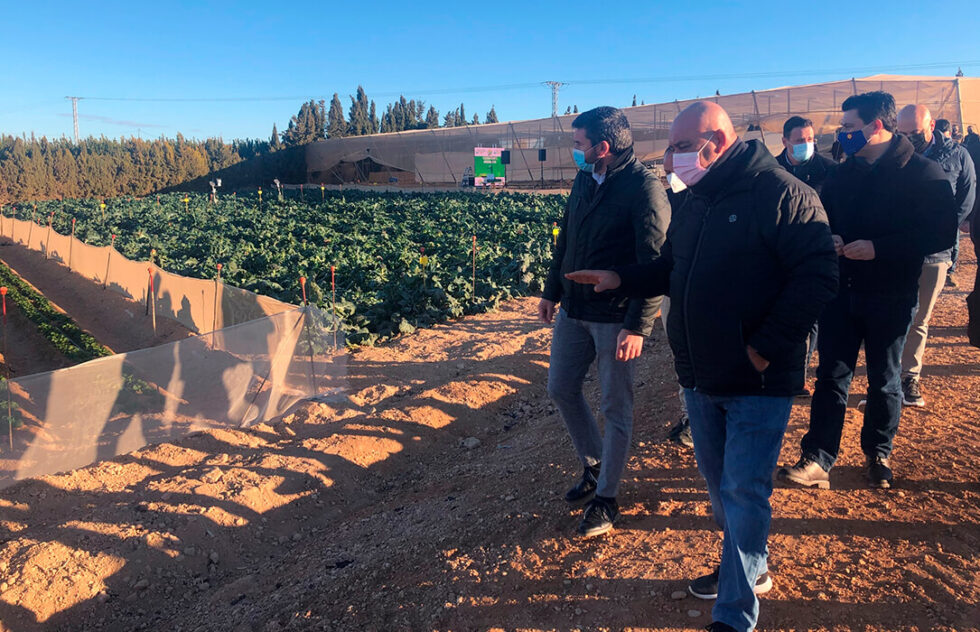 The Minister of Agriculture of the Region of Murcia, Antonio Luengo , visited the 'El Mirador' Agricultural Demonstration and Transfer Center this Monday, where he learned about advances in the use of water retaining polymers and soil sensors that reduce the use of water. 30 percent of water and 25 percent of fertilizers in crops, reports the Community.
The test with water-retaining polymers has been carried out on a plot of more than 700 square meters in which tensiometers, flow meters, humidity and environmental sensors have been used.
"Advancing in the implementation of sustainable precision agriculture, not only useful in Campo de Cartagena to contribute to the recovery of the Mar Menor, but also in the rest of regional agriculture, which means facing the advance of climate change, optimizing water and energy resources ", highlighted the counselor.
new technologies of water-retaining polymers?
With the use of these new technologies of water-retaining polymer , the Center has obtained results in terms of saving water, highlighting 63 percent in celery cultivation, 32 percent in outdoor pepper cultivation, 51 percent in greenhouse California peppers, 56 percent in Galia and Cantaloup melon crops, and 14 percent in potato crops.
Luengo explained that "this new project, called POLY-AGUA, reduces the water flow, reducing evaporation and increasing water retention, thanks to the materials used, which represents a new advance that is now made available to farmers"
And he recalled that "Article 53 of the Mar Menor Recovery and Protection Law requires the installation of humidity sensors, tensiometers or any other device, as well as their systematic use in irrigation scheduling that supports efficient water management in the entire soil profile affected by irrigation ".

agroinformacion.com water retention polymers