This article about Pieper farm appears in the May 2021 issue of Potato Grower.
At nearly the northernmost point of the continental United States exists a distinct microclimate — formed by a combination of its proximity to a large body of water, the surrounding forests and its extreme latitude — that provides a uniquely perfect environment for seed potato production. It is here, on the shores of Lake of the Woods, in the far reaches of Minnesota, that Pieper Farms has spent 75 years forging one of the strongest reputations for high-quality seed in the world.
Many farmers have their roots in the very dirt where they have farmed for generations. But to prosper in today's agricultural environment, success often requires innovating far beyond traditional practices. The folks at Pieper Farms in Williams, Minn., have always been about growth and innovation. Since its start in 1945, Pieper Farms has expanded from a mostly regional seed provider to marketing and shipping seed potatoes worldwide.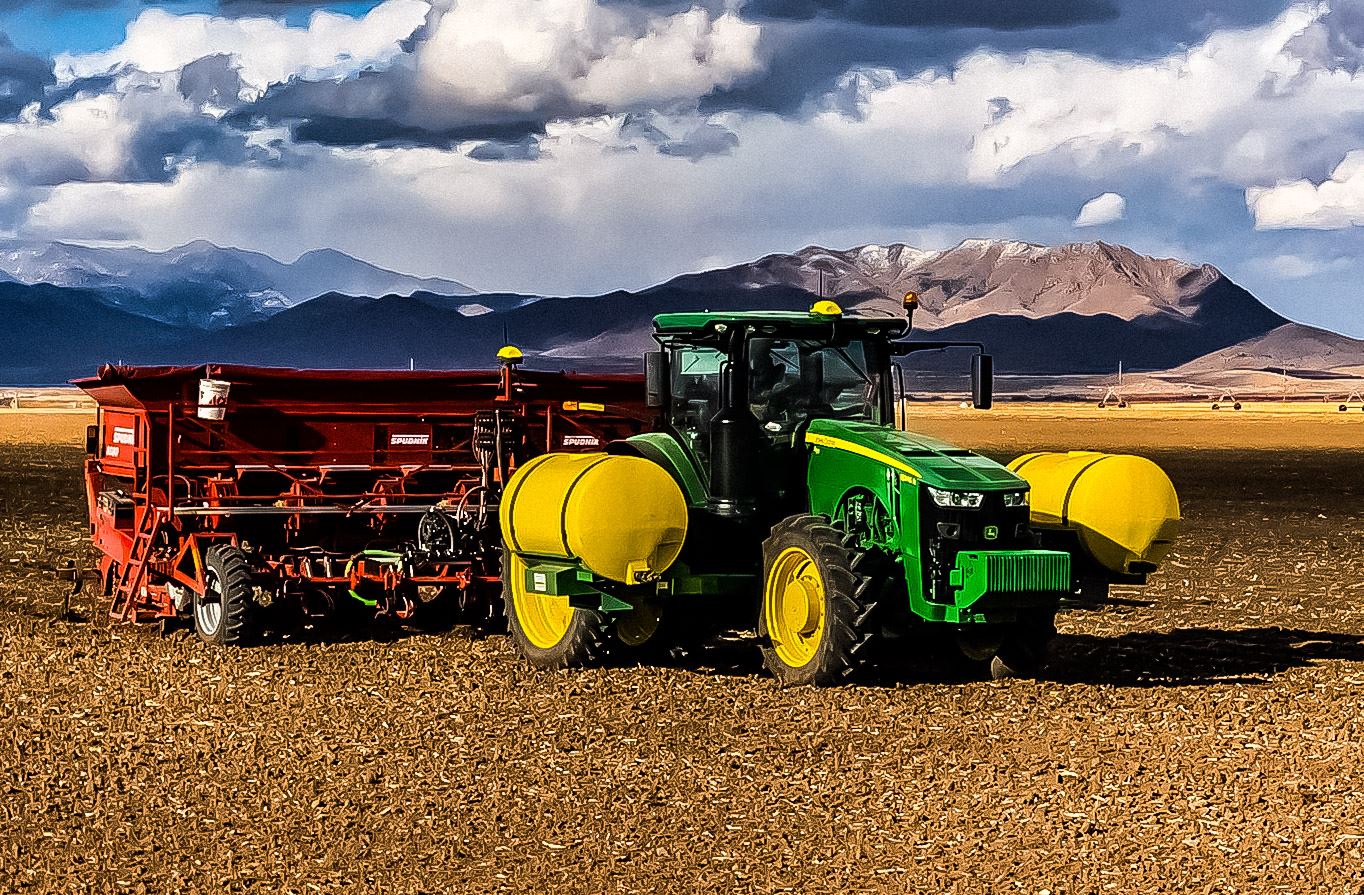 In 2013, Pieper Farms was acquired by B. Zaitz & Sons, an agricultural development and operations company that specializes in vertically integrated farming operations. They started a sister company called Plant Grow Harvest that runs in concert with Pieper Farms, the purpose of which is to find supply chain solutions for commercial growers, whether those solutions are solved by their own farm or another seed producer.
"We really value our relationships with other growers," says CEO David Zaitz. "It's difficult to be all things to all people in the potato business, but we see our role as a seed provider as doing the best possible thing for the customer at all times. We want the commercial grower to be successful at harvesting a quality crop and delivering that to Americans."
A few years ago, after listening to concerns from existing customers about finding enough of the right varieties of seed at the right state of dormancy for growing in places like Florida, the farming operation expanded to Arizona to be able to further meet commercial potato farmers' needs. Perhaps the most well-known and valuable of the company's assets remains the isolated location of the original Pieper Farms on Lake of the Woods.
The massive lake on the Canadian border acts as "both a giant ice cube and a giant heat retention tank," Zaitz says. The warm winds coming across the lake extend the growing season well into October, but they also extend and brutally lower temperatures (sometimes plunging to -40 degrees Fahrenheit) that freeze the soil 20 inches deep.
"Usually this far north, you have a very short growing season," says Zaitz. "But the extremely isolated microclimate gives us some natural biosecurity controls, which helps keep our seed clean." Whether you know them by the name of Pieper Farms or Plant Grow Harvest, Zaitz says, "We're not here just to make a quick buck. We're here to forge successful partnerships throughout the potato industry."
Pieper Farms LLC Basics
8,750 tiled, tillable acres owned (3,541 hectares)
100% of farmland is tile drained, ensuring perfect soil moisture
12,000+ total tiled acres of farmland available to the farm through land swap (4,856 hectares)
Lake of the Woods, Minnesota microclimate
Minnesota state potato seed quarantine area ensures no unapproved seed potatoes come within 100 miles of the farm, helping keep our farm disease free
Ideal soils for tuber and root structure
180,000 cwt ventilated, temperature controlled, computerized storage
Middle of the country location means we can deliver with efficiency to both coasts
Experience in international shipping with strong, longstanding customer base
Management and farming team in place
Minnesota Seed Potato Quarantine Area
No other potatoes, seed or commercial, can be grown in area
Keeps out other possible disease vectors
Many seed areas have cross contamination from other potato crops, we do not
0.5% max virus rating
Real economic benefit to customers
100 miles from nearest potato grower