At the request of BO Akkerbouw, Minister Schouten of LNV has declared the Research and Innovation Program and the associated regulations for arable farmers back binding. This means that all growers of grains, sugar beets and potatoes have to continue to pay.
The current research program for Dutch arable farming will be extended until 2027.
The contributions for the crops are as follows from 2021:
cereals (wheat, barley, oats and rye) € 4.50 per hectare
starch potatoes € 9.00 per hectare
sugar beet € 9.00 per hectare
ware potatoes € 13.50 per hectare
seed potatoes € 16.00 per hectare
BO Akkerbouw carries out the Research and Innovation Program at the request of its members LTO Nederland, Nederlandse Akkerbouw Vakbond (NAV) and Nederlands Agrarisch Jongeren Kontakt (NAJK). Dutch arable farming organizes its research collectively with input from all arable farmers. The results are publicly shared.
More than 60 studies
Director André Hoogendijk: "Because of the binding declaration, the costs are distributed fairly. In the past period, we have succeeded in having four euros worth of research carried out for every euro invested. In the coming period we will continue to work on getting as much result as possible from every euro that arable farmers put in. "
The research program now includes more than 60 studies with a total value of almost 50 million euros. Studies that are being carried out for the sector and are seen as spearheads include Better Soil Management, Arable Farming on Sand and Climate Adaptation Open Crops. The initiative is also being taken to find solutions to important problems in the field of crop protection, such as research into alternatives to haulm killing and green means for weed control.
Registration and financing
The participation of all arable farmers is laid down in two regulations. On the basis of the Mandatory Registration and Provision of Information Regulation, growers annually register their area of ​​grains, sugar beets and potatoes with BO Akkerbouw. More than 13,000 entrepreneurs have arranged this by issuing an authorization to BO Akkerbouw for their area data that they have registered with RVO.nl in the Combined Statement.
In a recent poll by www.akkerwijzer.nl , more than 20 percent of participants did not want a compulsory contribution.
In the first two months of 2021, approximately 600 arable farmers submitted a total of more than 350 research wishes to BO Akkerbouw. On this basis, BO Akkerbouw is calling on knowledge institutions to submit project ideas by 2 May 2021 at the latest. Strengthening the position of arable farmers and their earning capacity must be central to this.
BO Akkerbouw calls on knowledge institutions to submit project ideas aimed at the development and dissemination of knowledge for farmers. BO Akkerbouwer is making this call on the basis of more than 350 research requests submitted by nearly 600 farmers in the first two months of this year. Knowledge institutions can submit project ideas up to and including 2 May 2021. The ideas are then presented to a digital panel of arable farmers. The best project ideas may then be developed into concrete proposals. These must be submitted no later than 14 September. In November, the decision-making about the project proposals will take place within BO Akkerbouw. Strengthening the position of arable farmers and their earning capacity are important preconditions for the projects.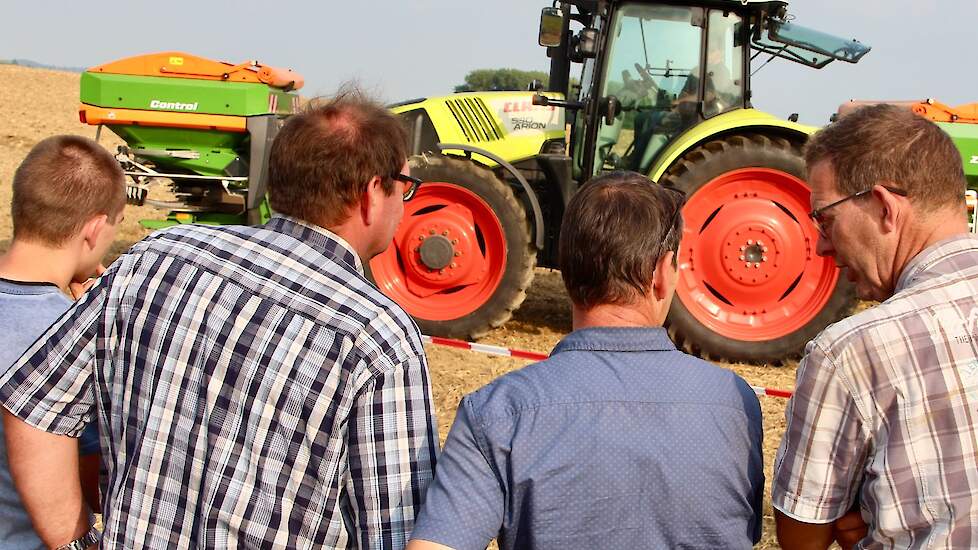 Research program
BO Akkerbouw organizes independent research for the sector. This is done on the basis of the Research and Innovation Program. Arable farmers jointly pay for the research through a compulsory research contribution per hectare. In doing so, they invest in knowledge and innovation in areas such as soil management, plant health and precision agriculture. These subjects are complex and the studies are expensive and cannot be financed by an individual arable farmer. That is why the sector organizes this as a collective. The results of the surveys will be publicly available to all arable farmers.