Researchers will use artificial intelligence in an attempt to identify nematodes (the destructive kind as well as beneficial) more rapidly and accurately.
Did you know parasitic nematodes cause $125 billion in agricultural damage around the world each year? The underground dwellers with a voracious appetite have an effective cover, but University of Florida scientists might have found a new way to shed some light on the problem.
The research, led by Peter DiGennaro, a UF/IFAS Assistant Professor of entomology and nematology, and Alina Zare, a Professor in the Herbert Wertheim College of Engineering and Director of UF's Machine Learning and Sensing Lab, is among 20 projects to get $50,000 each last year through the UF Artificial Intelligence Research Catalyst Fund.
"We have the AI algorithms already developed, but not for this issue," Zare says. "We will need to apply them to the nematode imagery and further develop and validate the algorithm for this issue."
Growers need a quick way to identify plant parasitic nematodes in their soil to decide on a course of treatment, DiGennaro says. Artificial intelligence might help with this initial diagnosis of the nematode, making it quicker and cheaper to know what types of nematodes are in their fields and potentially save growers from using costly management methods or losing crops to undiagnosed nematode problems.
DiGennaro's colleagues at the UF/IFAS Nematode Assay Lab receive about 7,000 samples each year from commercial growers, residents, and golf courses in Florida. Lab specialists plan to view each sample with a digital microscope, which would capture about 15,000 images per sample, DiGennaro says.
The AI technology has the power to automate some of the processes currently being done manually, Zare says. To speed up the nematode identification process, DiGennaro and Zare will create a machine-learning algorithm.
If the project sees success, scientists could also tell growers which management practices would be most suitable to use to protect their crops.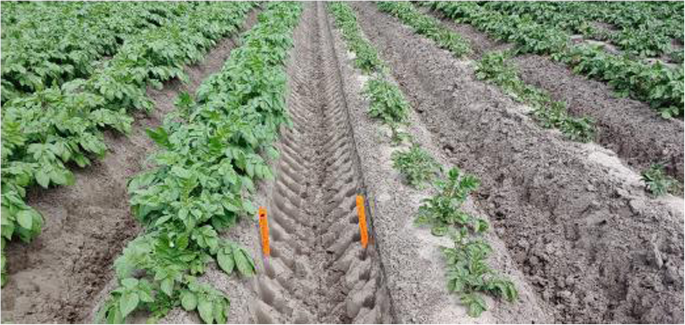 Currently, growers use several methods to control nematodes. The most prevalent is through nematicides, which they typically put in the soil before they plant the crop. Other techniques include growing crops that resist the nematodes, rotating crops, and using biological control options like fungi and bacteria to eat the nematodes.