In 1935, three Island entrepreneurs—Leslie F. Simmons, Lorne H. MacFarlane and Silas H. MacFarlane—saw an opportunity to meet the packaging requirements of Prince Edward Island's (PEI) growing potato industry.They began manufacturing jute potato bags, and in 1936, their business was incorporated as the Prince Edward Island Bag Co. Limited. Today, the business is still in the family, owned by its founders' descendants.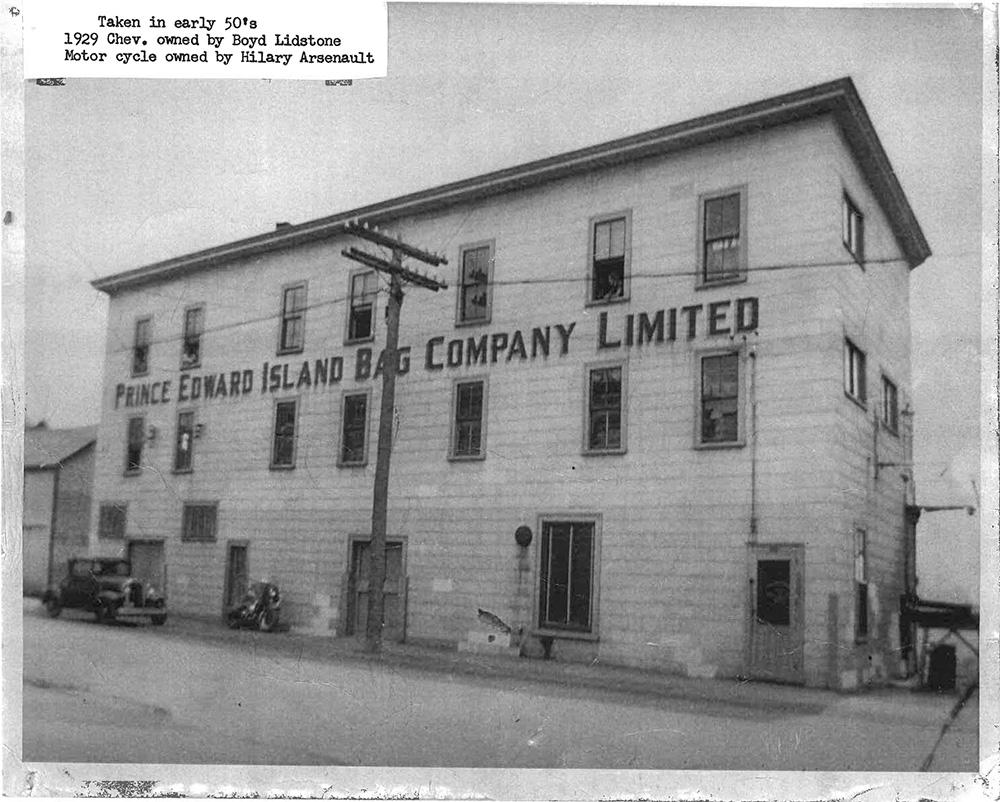 ABOUT PEI BAG CO.
From our plant in PEI on Canada's east coast, we supply customers across the country and export products to the United States. Our clients range from large international corporations to individuals who need a small quantity of bags.Many of our customers are food dealers who operate sophisticated packaging warehouses and ship large volumes of food products. We supply family operations and processors of fish products, shellfish, animal feed, sugar, flour, and others dry goods.
Our customer service folks are on hand to work with clients to determine and provide the type and quantity of packaging your business requires.
We work with potato farmers and processors around the world to supply quality potato bags for their operation. We have a variety of options allowing you to ship your product from the packaging facility right to the consumer markets.
In fact, some of the world's biggest food brands trust us with their potato bag needs.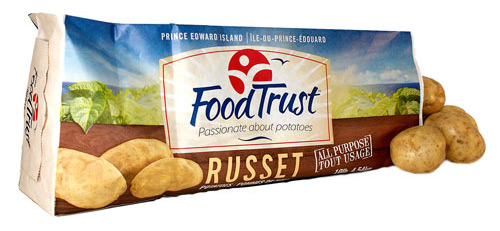 Large Paper Potato Bags
Standard large potato bags contain 50 lbs of potatoes. Our bags can be manufactured with a brown or white exterior sheet, with or without a large mesh viewing window. For non-standard sizes and design
PRODUCT OVERVIEW
Machine Friendly – One hole at the top for hanging purposes
Smooth, flat packaging options for a wrinkle-free bag
2 or 3 ply paper bags, ventilated or solid
Great packaging options – strapped together, loose on a pallet, in a box
Small Paper Potato Bags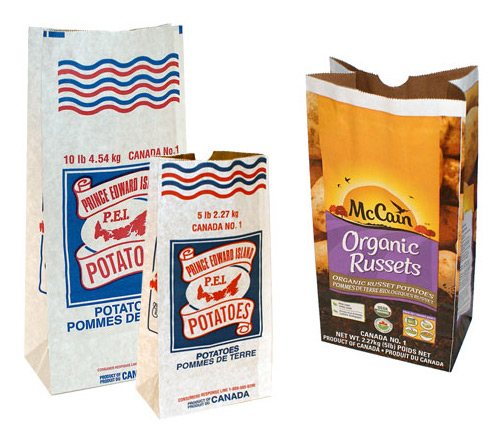 Ten-pound paper potato bags have been the standard package for over half a century. The advantages of 10-lb paper bags are the ability to absorb moisture and to provide a dark environment to ensure potatoes have a longer shelf life by eliminating rot and greening.
Smaller package sizes such as 2lb, 3lb, and 5lb are becoming more popular for consumers.
PRODUCT OVERVIEW
Smooth, flat surfaces for equipment use
Paper palletized in poly bags or loose in a box
Plate designing available
2 ply paper bag
Wet Strength options available
All raw materials are 100% food grade
QUALITY SYSTEM OVERVIEW
For nearly a century, PEI Bag Co. has established and maintained an enviable reputation for producing high-quality packaging materials while remaining competitive in the marketplace.The marketplace is demanding increased standards and performance for food safety and quality as reflected through third-party certification to a more difficult food safety standard.
To meet customer and marketplace expectations, the PEI Bag Company has strategically decided to demonstrate its commitment to quality by certifying its quality system to the standard of the Global Food Safety Initiative (GFSI).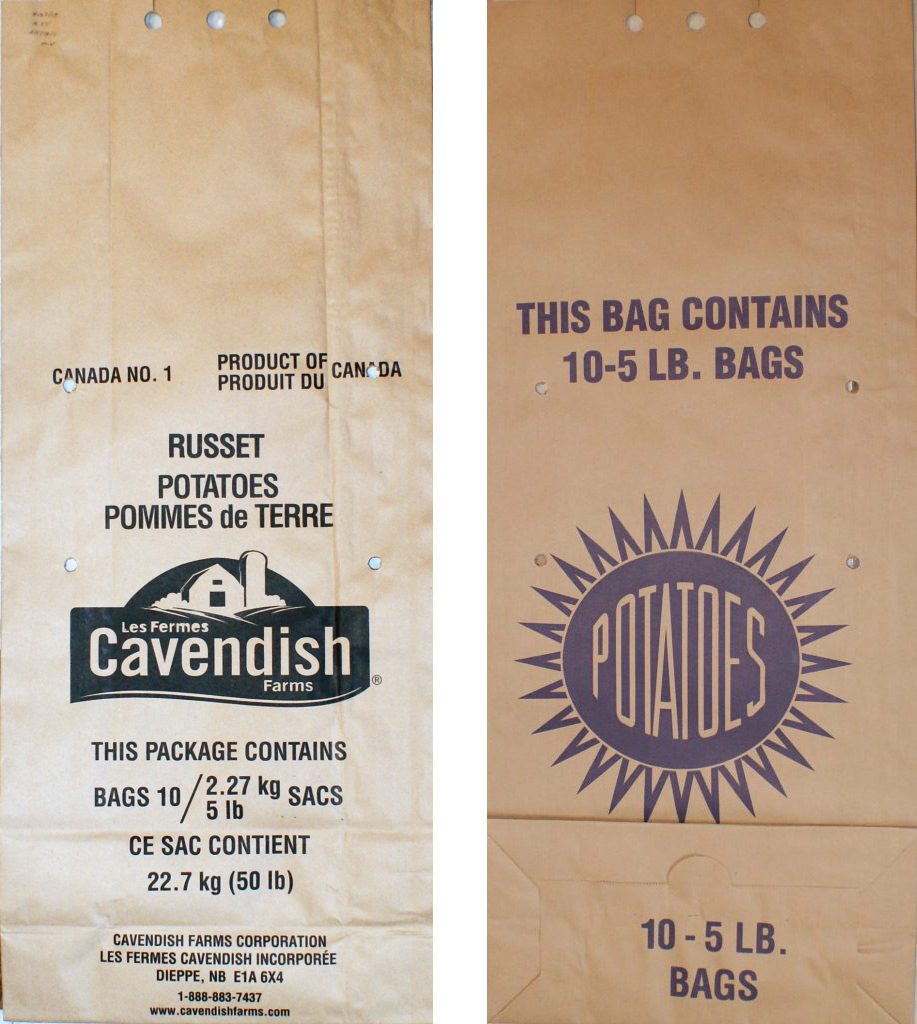 For a packaging company, this level of globally recognized quality is achieved through the design and implementation of a Quality System that meets the stringent standards of the IFS PACsecure Packaging Standard which falls under the umbrella of the GFSI.
Paper Master Bags for Produce
Master bags are typically used as a container for smaller packages. A very easy, cheap, and effective way to ship your product from the packaging facility, right to the consumer markets. We also have the ability to offer long, short, and 30lb masters with this product. In the produce industry, a typical master bag may contain various sizes from 3-15lb bags.
PRODUCT OVERVIEW
Custom palletizing ex. Loose on a pallet, strapped, bundled, stacked in a box
Machine-friendly – One or two holes at the top for hanging purposes
Very versatile for specific products (Checkoff)
2 ply paper bag
All raw materials are 100% food grade