Even if irrigation appears to be necessary for plant cultivation, it is only economical if prices are high.
Economic success in arable farming depends directly on rainfall. Two years of drought in a row, with poor yields and high income losses, raise the question for many arable farmers: Is it worth investing in field irrigation?
If you consider the purely plant-related aspects, the changes in precipitation and temperature clearly allow the recommendation for some regions of Germany: It is essential to water extra!
However, environmental aspects as well as key economic data – i.e. the ratio of costs to revenues – can speak against additional irrigation. The proportion of irrigated land in Germany is currently very low. The proportion of water withdrawn for agricultural irrigation is also very low in Germany.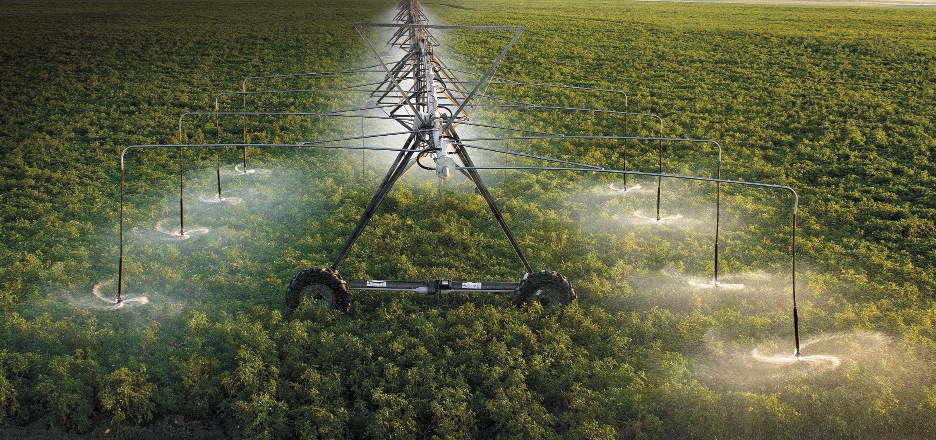 Danger of drought: Eastern Germany and Lower Saxony
The scientific consensus is: Irrigation makes sense if the water content in the soil falls below 50 percent of the usable field capacity. The plants then come under drought stress. And they react with sensitive yield and quality losses.
According to studies by the German Weather Service (DWD), this critical value has been reached particularly often in eastern Lower Saxony, northern Saxony-Anhalt and Brandenburg in the last 50 years. An evaluation by the Thünen Institute even shows that the water supply to the soils in these regions was below the critical threshold value for more than 100 days on a 30-year average.
In some regions of Brandenburg, less than 50 percent of the usable field capacity was measured on more than 130 days. But the number and duration of dry spells has also increased in other regions. A further increase in temperatures, a decrease in summer precipitation and an increase in winter precipitation are expected in Germany in the future.
Soil type has a big impact
The type of soil also has a major influence on the water storage capacity and the possible need for irrigation. Because depending on the type of soil, the soil water is available to the plants differently. The availability of plants depends on the extent and size of the soil pores.
The central pores and the narrower coarse pores are particularly important for the water supply to the plants. In them, the water is held against gravity, but can be absorbed by the plant roots. This results in the usable field capacity. It is the measure of the maximum water available to plants and results from the difference between field capacity and non-plant usable "dead water" firmly bound to soil particles.
Clay soils can store a lot of water, but they have a large proportion of dead water. Sandy soils, on the other hand, can only store little water. Their usable field capacity is are low. Clay soils and silt-rich loess soils are best. They have the largest storage capacity for water available to plants.
Root systems of plants
The most important cultivated plants have different abilities to use the soil water. The potato forms the main root area only to a depth of 40 cm. Accordingly, it can only use the soil water supply to this depth.
 Maize and sugar beet open up the soil to great depths. This gives you a larger volume of soil to cover your water needs.
Despite these differences, most crops start irrigation when half of the storable water has been withdrawn from the soil. This corresponds to a usable field capacity of 50 percent. Potatoes, sugar beets, corn in particular, but also grain and field vegetables should then be watered for reasons of planting. Otherwise there will be considerable losses in yield and quality and thus also in income.
Extraction is regulated by law
The possible withdrawal of water for irrigation is regulated by law in Germany and is therefore limited. Possible withdrawal quantities and prices could change against the background of increasing dry periods (long term). The fact is: Anyone who wants to use water for irrigation from ground or surface water needs an official permit in accordance with the Water Management Act.
This is issued by the upper or lower water authority of the respective federal state. The share of agricultural water abstraction for irrigation in Germany is very low at just under 0.25 percent of total water consumption. At the same time, the last survey by the Federal Statistical Office shows that around 676,000 hectares of agricultural land can be irrigated in Germany. That is not even 0.05 percent of the total usable area of ​​16.6 million hectares.
The largest irrigation areas are currently in eastern Lower Saxony as well as in Hesse and Rhineland-Palatinate. Until the beginning of the 1990s, there were also larger irrigation areas in eastern Germany. However, these were given up in many places after reunification.
Root crops in particular pay off
An investment in field irrigation, even in dry and sandy locations in Germany, is only economical in combination with the cultivation of root crops, especially potatoes, writes Thünen scientist Thomes de Witte. From an economic point of view, potatoes, beets, brewing barley and wheat in particular should be irrigated after the Witte.
However, in this case the amount of water withdrawn would significantly exceed the approved value. With this in mind, some crops can be irrigated less or not at all. Due to the high profitability of potato irrigation, optimal irrigation should be maintained here. As a result, the approved water abstraction rights would no longer be sufficient to irrigate the wheat.
In addition, an investment in irrigation for pure rapeseed and cereal crop rotations is not profitable under the previous price and cost ratios. One reason is that rapeseed hardly reacts to irrigation. In addition, the irrigation-free performance of wheat is less than 50 euros / ha. Irrigation of pure grain crop rotations only becomes economical when wheat prices are significantly higher in the region of 200 euros / t.