A variable planting distance in the cultivation of seed potatoes requires better calculation rules. This is evident from the experiences of growers within the National Living Lab for Precision Agriculture (NPPL) project.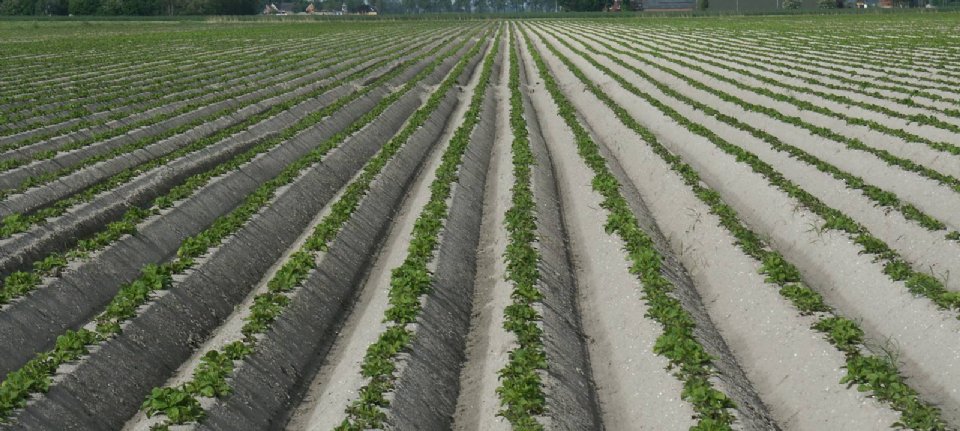 NPPL and Wageningen University & Research (WUR) mainly have experience with varying planting distance, especially in ware potatoes. For this, rain rules are available for optimally varying the planting distance based on clay or organic matter content.
The effect of variable planting of seed potatoes was not apparent last year. 'Growing seed potatoes is a completely different crop with different objectives. It is not only about the total yield, but also about a good sizing. Growers are aiming for the somewhat smaller, more netting sizes 28-50, 'says WUR researcher Johan Booij.
No added value
The Claassen partnership in Vierhuizen grows about 90 hectares of seed potatoes on the 250-hectare company. The light to heavy Groningen sulfur soil is well suited for variable planting. The arable farmer receives guidance from precision agriculture researcher Booij. Last year, variable planting provided no added value, Anselm Claassen admits on the NPPL website .
In 2020, four working aisles with different planting distances were installed on a seed potato plot: 12, 14, 16 and 18 centimeters. The higher the yield potential of the soil, the tighter the planting. More stems per meter can produce more tubers in more expensive seed potato sizes. 'Due to the delayed initial development of the seed potatoes and less good soil connection, we did not see this again this year,' says Booij.
A study group has been organized around the participation of Claassen in the NPPL project. Currently there are five other seed potato growers in Groningen, which also have demo fields with variable planting. All six growers saw a delayed emergence of seed potatoes on plot areas with a high yield potential.
Useful calculation rules
In collaboration with the Northern Arable Farms Foundation (SPNA), a trial with variable planting of seed potatoes was also carried out last year. In this trial, the effect was much less than expected. This year, the trial, with improvements in the design, will be repeated. This should provide usable calculation rules with more substantiation of suitable planting distances for seed potatoes.
In 2021, demo fields with variable seed potato plants will also be installed on the plots of the growers in the Groningen study club. 'The growers are enthusiastic to participate in the trials again,' says Booij.
ALSO READ: potato seeds