The University of California at Berkeley will use a field robot this year to investigate the water content of crop leaves in the field and the optimal time for sprinkling or irrigation.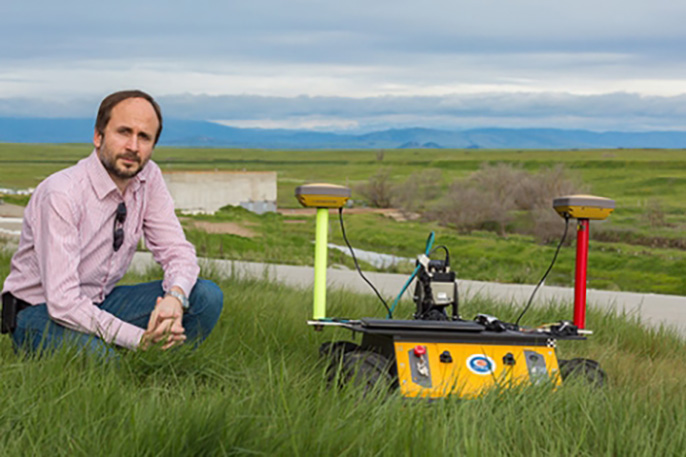 grant of nearly $ 1 million from the United States Department of Agriculture (USDA) is helping researchers at the University of California refine robotic technology that improves crop maintenance. This use of precision agriculture can save millions of liters of water.
Growers are currently using soil sensors to determine the moisture content in the soil. This provides insight into the need for irrigation or irrigation. The field robot of the three-year project 'Robot-Assisted Precision Irrigation and Diagnostics' (Rapid) drives autonomously through the field, regularly picks leaves and determines the water content. When this is too low, the grower is notified.
Grape vines
Researchers plan to start using grape vines this year. Sensors signal the amount of water each vine is receiving. After that, each individual vine is given the amount of water it needs to keep it healthy and to get the best yield. The USDA grant will support the researchers and their students in optimizing Rapid project for the next three years.
Some studies estimate that 85 percent of the world's fresh water is used for agriculture. With the Rapid project, researchers want to show that a lot of water can be saved with robot technology in agriculture. The technique of precision irrigation makes it possible to optimize the water level per individual plant.
Optimal irrigation
Farmers are already using technology like infrared detection and drones to monitor fields from the air to focus on individual plants that are getting too much or too little water. The challenge is optimal irrigation based on these data. The robotic system is the complementary generation of precision farming. Stefano Carpin from UC Merced is closely involved in the project.