Robert Daugherty began Valmont Industries in 1946 in Valley, Neb., with $5,000 and a dream. Of course, it wasn't known as Valmont then; it was called Valley Manufacturing, and they focused on farm elevators.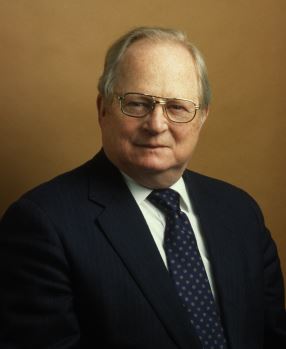 Then, in 1954, Daugherty obtained the patent for center pivots from inventor Frank Zybach. In the years that followed, Valley engineers made the innovation sturdier, taller and more reliable, and converted it from hydraulic power to electric. With that, the company that you now know as a global leader in irrigation and ag tech was truly born.
Center pivots themselves were a technological step forward, offering greater yields than dryland farming and vastly increased water efficiency over flood irrigation. But at Valley Irrigation, they never stop innovating. From the first corner machines in the 1970s to the industry-first remote management system in the 1980s, they have led the way by never settling for good enough.
"Our success has always been about more than the steel in the field, although [we believe] ours is the most durable and best-performing," says Len Adams, Valley's president of global irrigation. "Valley has become the leader by listening to grower needs and anticipating future demand. That has continued into the present decade, with connected crop management technology that is changing the landscape of precision agriculture."
Continued innovation from Valley, like Valley 365, helps growers increase yields and conserve resources with real-time data. Valley 365 allows growers to monitor and control their irrigation from anywhere at any time; schedule irrigation based on scientific data about soil, crop type, development stage and weather; and optimize water application based on field-specific prescriptions. Plus, with Valley Insights, available in select regions, growers can put imagery and artificial intelligence to work for their operations and receive notifications about crop health concerns related to water application or other issues in their fields.
"Our upcoming acquisition of Prospera Technologies will create the largest global, vertically integrated AI company in agriculture," Adams says. "But more importantly, it demonstrates our commitment to helping growers produce more with less. And it shows that our eyes are on the future."
Valley, a Valmont Company, has been growing and evolving for more than seven decades, and their story is just beginning.
From those modest beginnings, the company grew into a global leader, designing and manufacturing highly engineered products and services that support infrastructure development and agricultural productivity.
We connect the world with 5G technology, beautify urban spaces in energy-efficient ways, make roads safer and help traffic move smoothly.
We ensure reliable delivery of power to the globe by transferring it from the source to the end user and by making energy grids more resilient and resistant to catastrophic events.
We engineer durable irrigation machines and connected crop management technology to maximize crop yields and optimize water and energy efficiency.
We provide coatings services that protect against corrosion and improve the life of steel and other metal products.
Four primary business segments comprise Valmont: Engineered Support Structures, Utility Support Structures, Irrigation and Coatings. We manufacture products in over 80 different facilities spread across 6 continents and do business in over 22 different countries. Valmont is publicly traded on the NYSE under the symbol (VMI).We are passionate about our products. We pride ourselves on being people of integrity who excel at delivering results. We pursue opportunities for growth by taking products and processes to new markets, developing new products for existing markets, and continually improving across the company to ensure that Valmont solutions are always the global industry leader. We are committed to Conserving Resources. Improving Life.®️
This article appears in the July 2021 issue of Potato Grower.