The outbreak of corona in March 2020 deeply affected many entrepreneurs in the agricultural sector. In this series a look back at the past year with entrepreneurs who were previously in the picture during the corona crisis at Akkerwijzer. Today: arable farmers Johan and Elise Kruijthoff in Mijnsheerenland (ZH).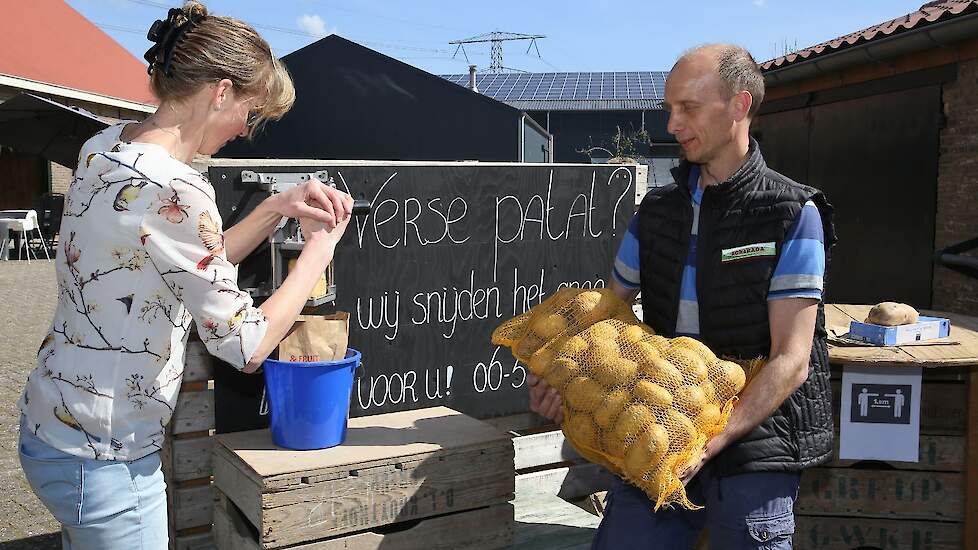 The Kruijthoff family was no stranger to selling their own products at home, they had had a farm shop in the converted garage for about ten years. During the corona crisis, the store expanded with a chip cutter, so that customers could take home freshly cut chips. In this way they hoped to get rid of a small part of their stock of chips potatoes.
Farm drive with nativity scene
The arable farmers in South Holland liked this so much that this initiative was quickly expanded to a drive-through, or, as it is now known in their region, the farm drive. Since April, customers have been able to drive through the barn every Saturday to buy – corona proof – their potatoes, carrots, sprouts, onions or other products. This coming week you can even do that in Christmas style; there is a real nativity scene and a donkey and some other animals.
Many people still come to the arable farm every week. "Cutting chips is still popular in the neighborhood," says Kruijthoff. "So we will continue to do so." The clientele is wide, from young to old. But a few local restaurants have also been added, so that sales have increased considerably.
Above all, it is a lot of fun to do, says the arable farmer. "It's not about tons per week. But all in all, it is still considerable amounts. It's actually a hobby that got out of hand ", he says with a laugh. An additional advantage is that this way of selling gives them the opportunity to talk to consumers. "You can tell your story about price developments in arable farming," is his experience.
French fries potatoes to animal feed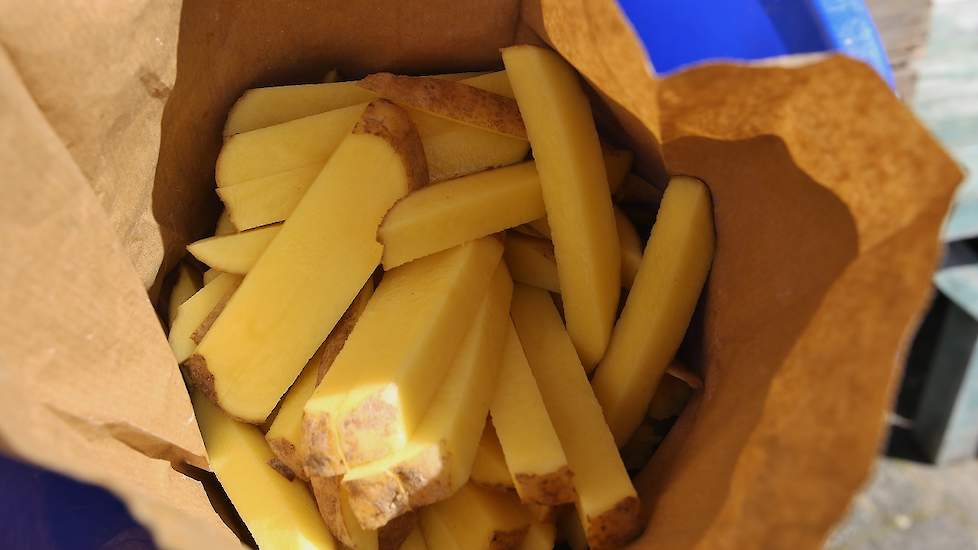 Kruijthoff, together with his mates, still had a large stock of chips potatoes in storage in the large arable farm Novifarm this spring, when the corona crisis broke out. "The storage sheds were still almost full, half of them were free." The barns are now empty. "A potato never remains. But not all of these went the way we'd hoped. Part of it went into animal feed, "says the grower. "Close our eyes and on to the new season, we thought. But that new season doesn't seem to be getting much better either. " Harvest year 2020 was not a very bad year for Kruijthoff. "The situation with regard to the potatoes was sad, but the onions fared better. But nevertheless you shouldn't have such a disappointing year too often".
also watch: