The agriculture industry — including both the potato and irrigation industries — has had its share of challenges to overcome in the last year. Through strength and resiliency, our industries were able to adapt and find solutions to weather and overcome these obstacles, and emerge as strong and essential. This year, the Irrigation Association (IA) is continuing with this theme of finding solutions as it prepares for Smart Irrigation Month.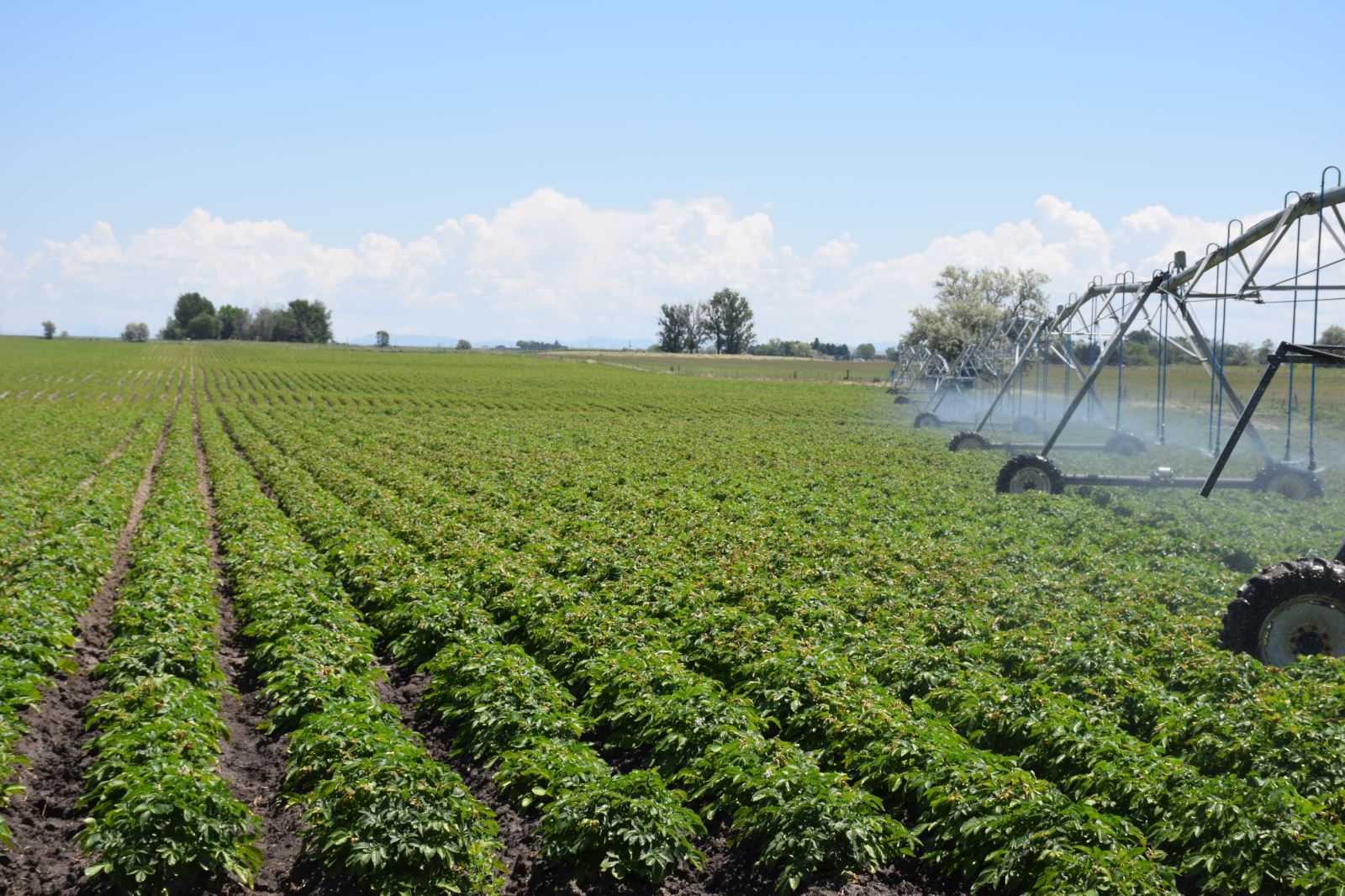 The 2021 theme for Smart Irrigation Month is "Smart irrigation. Sustainable solutions." Throughout the month of July, the IA and its members will be promoting how using smart irrigation technologies and practices is providing solutions to today's and tomorrow's challenges in the irrigation industry.
Innovation abounds throughout agriculture's numerous industry sectors. Irrigation innovation leads the way with increased efforts to bring a new level of sustainability that will have an impact far beyond our industry. Our goal is that the work we do not only supports you, as a vital part of the food production industry, but that it also supports our collective future by making the best use of irrigation water, one of our most valuable natural resources.
Smart Irrigation Month is an across-the-spectrum industry campaign held each July to increase awareness of the value of water use and to grow demand for water-saving products, practices and services. Each year, this initiative gets bigger and better, with more of the ag industry joining in to spread the message about the importance of efficient irrigation practices and to promote their own smart irrigation practices and technologies.
Join us!
Here's how you can get involved and participate in Smart Irrigation Month. You don't have to be a member of the Irrigation Association, although I recommend considering joining. Smart Irrigation Month is for everyone to participate in and celebrate.
The first Tuesday of July is designated as Technology Tuesday. As part of this kickoff to Smart Irrigation Month, you will see those in the industry wearing blue on July 6. Join us and wear blue on Technology Tuesday to show your support of efficient irrigation. Post your pictures on social media with #smartirrigationmonth to be a part of this blue wave.
The IA provides tools at www.smartirrigationmonth.org for you to use to show that you are a leader among your peers in showcasing smart irrigation practices, smart technologies and smart products. Use these tools on social media, along with the Smart Irrigation Month logo, to feature your smart farming practices.
We also encourage you to engage with your local media, share news about your business or farming operations, and tell why you celebrate Smart Irrigation Month in July. Take on the role of an advocate for your industry by talking to your regulators and legislators. Invite them to visit your farm and see your smart irrigation solutions. Ask them to celebrate Smart Irrigation Month. Because smart irrigation can equate to environmental, social and economic benefits, as well as sustainability, you will be surprised just how many government leaders will want to join in sharing this message.
Want to learn more?
If you are interested in learning more about smart irrigation technologies and practices, we encourage you to visit us this Dec. 6-10 at the 2021 Irrigation Show & Education Week in San Diego. At the Irrigation Show you will be able to not only learn about the latest technologies and trends in irrigation, but also learn from the experts about just how these smart irrigation technologies are making a difference. To learn more about the Irrigation Show, visit www.irrigationshow.org.
As we join together to celebrate Smart Irrigation Month this July, let's remember that smart irrigation does not begin on July 1 nor end on July 31. We need to celebrate smart irrigation and the sustainable solutions it brings throughout the year. Let's work together to grow the opportunities that exist to not only employ these best practices but also to shine a light on them as the way irrigation should be done. The tools available at www.smartirrigationmonth.org and www.irrigation.org are great starts in making this happen.
Jon Topham is the chief operating officer at Irrigation Design & Construction LLC in Patterson, Calif., and past president of the Irrigation Association.