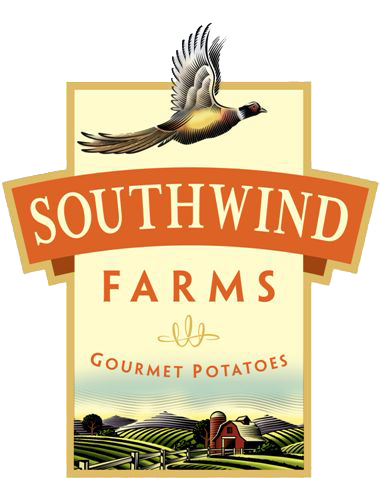 This article appears in the December 2021 issue of Potato Grower
SouthWind Farms has been around for 21 years, but brothers Robert and Jerry Tominaga and their partner Rod Lake have all been involved in the potato industry for considerably longer. The Tominagas are third-generation Idaho potato growers who, until about 10 years ago, operated a conventional farm growing primarily russet potatoes and dry beans. Lake started out as an agronomist out of college, eventually building his own conventional farm that he and his family still run separately from SouthWind today.
SouthWind Farms was born on four acres on the north shore of the Snake River. No one in Idaho—and indeed, very few in the country—were growing fingerlings at the time, so finding advice was difficult. The learning curve was steep.
"We learned how to do it through trial and error, for the most part," says Jerry. "The mistakes we made early on were killers, because it might mean we didn't have a crop that year."
"Fertility, equipment, water management, storage—it's all completely different from growing your more traditional potato varieties," says Rod. "You might as well be handling oranges; that's how different it is."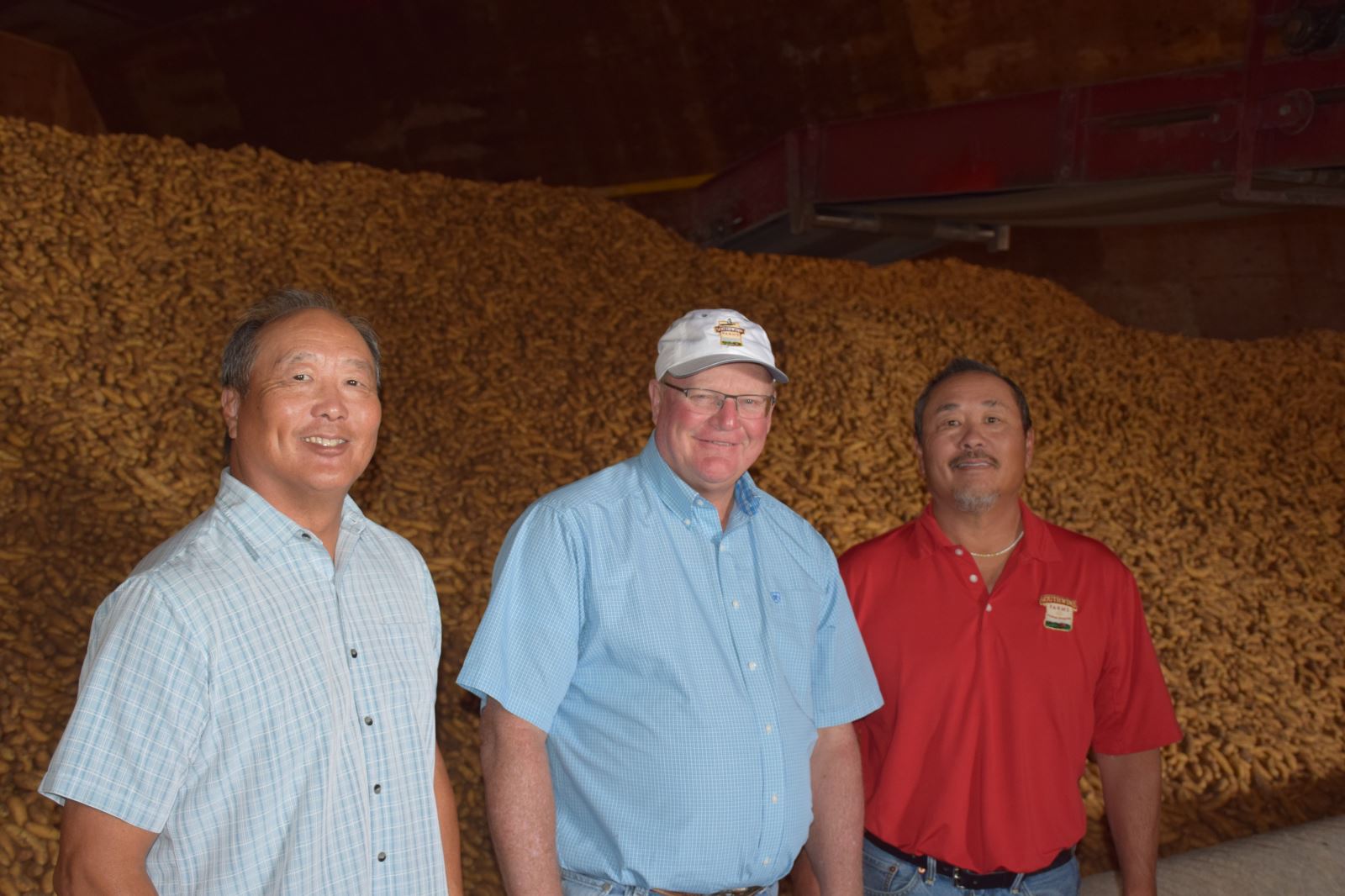 "This always had the potential to be a pretty lucrative business," says Robert, "but it's also extremely risky because fingerling potatoes can't be treated like a commodity. You don't have that huge industry to fall back on."
SouthWind Farms' start at the dawn of the millennium coincided with the rise of the internet, the foodie movement, and media outlets such as the Food Network introducing the public to new and exciting ways to enjoy old favorites like potatoes.
Year by year, SouthWind Farms grew—from four acres that first year, to eight, then to 16. Today, they grow, pack and ship about 700 acres' worth of marketable fingerlings, as well as 50 additional acres on which they produce their own seed. The SouthWind packing facility in Heyburn, Idaho, can ship fingerlings in packages ranging in size from 24 ounces to 2,000 pounds.
Robert, Jerry and Rod are each quick deflect personal credit for SouthWind's success. They credit their customers, their wives and kids, the promotion machine built by the Idaho Potato Commission, and their employees. And, of course, they credit each other.
"The whole partnership has been great," says Jerry. "It's been a family-type deal the whole way.
At SouthWind Farms, we focus on personalization, whether you're an individual customer or a national company. Our farms are nestled along the Snake River at the base of snowcapped Idaho mountain peaks, and in the past five years, we've grown our fingerling crop from four to 750 acres with a lot of care, innovation and pride. We grow potatoes and we market specialty farm products, and we do it all with an unprecedented level of dedication. We know that providing a healthy, quality harvest in a sustainable way is a very important job and one we take very seriously…most of the time.  We've been known to crack a joke or two!
Rod
Rod grew up working for neighbors in potatoes. He drove trucks and harvesters and, more often than not, found himself blazing new trails and perfecting the art of four-wheeling farm equipment. Needless to say, Rod was quickly encouraged to pursue a different avenue of farming. His love of the land took him to Utah State, where he earned a bachelor's degree in agronomy. From there, he traveled to UC Davis and procured his master's degree in plant protection. Since then, he's been on potato projects to Egypt and Brazil, but the wild farmlands of Idaho always called him home.
"Plus, it doesn't hurt that I still get to drive the tractors! Nearly all of our original customers at SouthWind Farms are still with us, and to me that's our biggest marker of success."
Robert
"I love growing things! Anything that is unusual or good to eat. Dry beans from Guatemala, heirloom tomatoes, raspberries, different varieties of garlic, you name it!" Robert's love of good food and farming was brought together with fingerling potatoes – and the fact that being a lifelong ski instructor/bartender probably wasn't going to last forever! The oddly shaped and colored potatoes caught his interest. When he saw how excited people and chefs got about the veggie, he was prompted to bring it to market from SouthWind Farms. "I love growing and shipping foods that others can get excited about."
Jerry
"We started SouthWind with three partners, an idea and a lot of hope." Today, Jerry is proud that SouthWind is a place where people enjoy coming to work every day. With a farming background, deep Idaho roots and a love of the outdoors, Jerry now watches the company migrate from seed to harvest, year after year. "Our business has grown to the point where we have been able to meet some great people from all over the country and the world." Currently, Jerry is working hard trying to figure out how to be a dedicated potato farmer while simultaneously perfecting his hunting, fishing and boating skills…daily!