The results on the main BASF trial field with Allstar confirm the positive results of previous seasons. But the fungicide's benefits go beyond fighting rhizoctonia.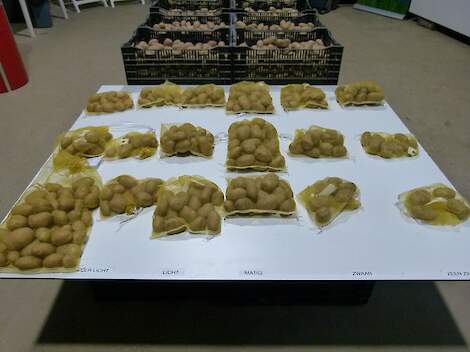 "Actually, the results were better than in previous years, but the season was a bit distorted," says Bert Westhoff during a viewing day in Dronten for the crop protection trade. "After all, there was a high disease pressure because a lot of seed potatoes remained in the ground for a long time after planting. That is why we just assume that the results in 2021 were just as good as the average of previous years." By this he refers to the 2 tons higher gross yield and 3 tons more net after deduction of moderately and heavily infested tubers.
 As the 2021 results have been set on rhizoctonia-prone land, one of the advisors in attendance wondered how useful it is to have Allstar can also be used on heavier land. Westhoff pointed out that the higher gross yield is also achieved on land with lower rhizoctonia risk. The drug has also been used in trials there in previous years. "And the 8% more tubers in size, more even emergence and softness on the tuber are advantages that always apply. In all the tests we have done in recent years, Allstar scores best in 8 out of 10 cases."
Market share continues to rise
BASF's technical product advisor sees that more and more seed potato growers have switched to Allstar for rhizoctonia control in recent years. "Our market position continues to improve every year," confirms Westhoff. In addition to the favorable yield figures, he believes that this is also due to the practical advantages of the product. "The growers are positive about the ease of use of Allstar. You need very little of it, it is easy to mix and does not cause blockages, even if the machine has been standing still for a while. And in many cases we see that Allstar does not delay the digestion of the mother tubers. That sort of thing appeals to the growers. We do not hear any complaints from practice."
Soft on the tuber
The tests confirm the picture that already emerged from BASF's own tests. Allstar has been extensively tested for 3 years on a plot with a heavy rhizoctonia infestation in the Noordoostpolder. Scholtens: "We compared the product with the market reference in ten important varieties that were suggested to us by trading houses. This resulted in an average benefit of almost 3 tons of seed potatoes in the salable sizes. With the prices of recent years, this means a return of approximately 1000 euros per hectare.
The good results that Allstar shows in the trials are not only due to the good rhizoctonia effect. "Allstar is also very soft on the tuber", Scholtens knows. "You don't suffer from germ damage. In many tests we see that the Allstar objects often rise slightly faster and more evenly and give more stems. That also contributes to the return on investment." The advisor also hears in practice that seed potato growers also positively evaluate the practical side of Allstar. "With 0.8 liters per hectare you need very little; that saves a lot of hassle. And thanks to the good solubility and miscibility of the Allstar, you can be sure that you can continue working without delay during planting."
Scholtens expects that many seed potato growers will again make the switch to Allstar this spring. "We have already shown for 3 seasons that you can harvest beautiful white seed potatoes with Allstar. And now the return is indisputable."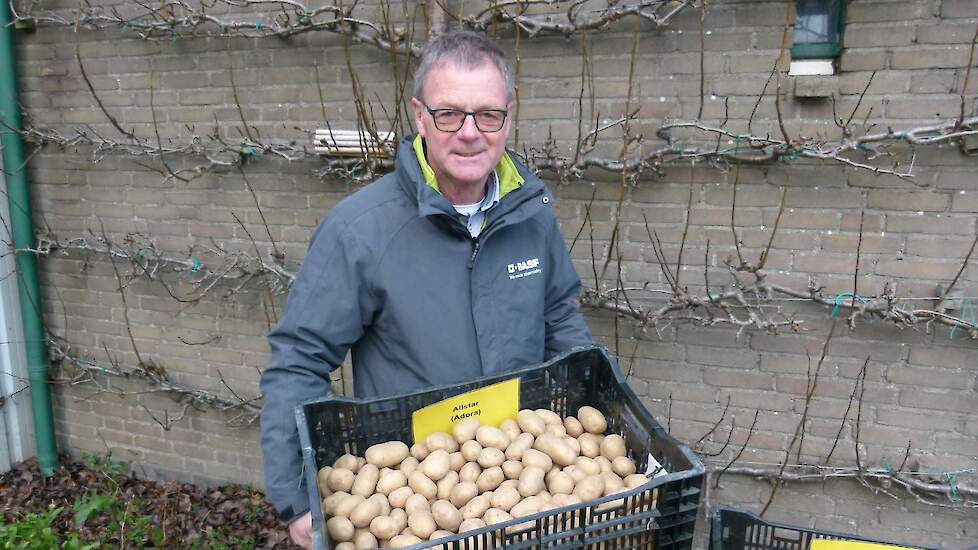 /agrotechnology/fertilizers-and-pesticides