Within the phosphate standards, it is quite possible for arable farmers to meet the phosphate requirements of the crop and to supply enough organic matter. This is the conclusion of researchers Wieke Vervuurt and Marjoleine Hanegraaf of WUR.
"The fear that you could not supply enough phosphate and organic matter within the standards is unfounded," says Hanegraaf. "It is good to think about how to complete the picture. Sit in front of that. There is a choice with different organic and other fertilizers.
Vervuurt was working on a project on phosphate standards in potatoes. "I calculated scenarios in different regions based on practical figures from Delphy. My research question was whether the combination of crop plan and fertilization can provide sufficient phosphate for the cultivation of the crop, bring the phosphate levels up to the required level and whether this is also possible with the new indicators and the new advice that we have to take into account. "
The government is striving to reduce the phosphate standards in soils rich in phosphate, which means that the phosphate balance on those soils must be reduced during cultivation. With a lower phosphate dose, a phosphate-rich soil will find a new balance and stabilize there. Vervuurt: "We do expect companies with a tighter usage standard to continue to supply sufficient organic matter."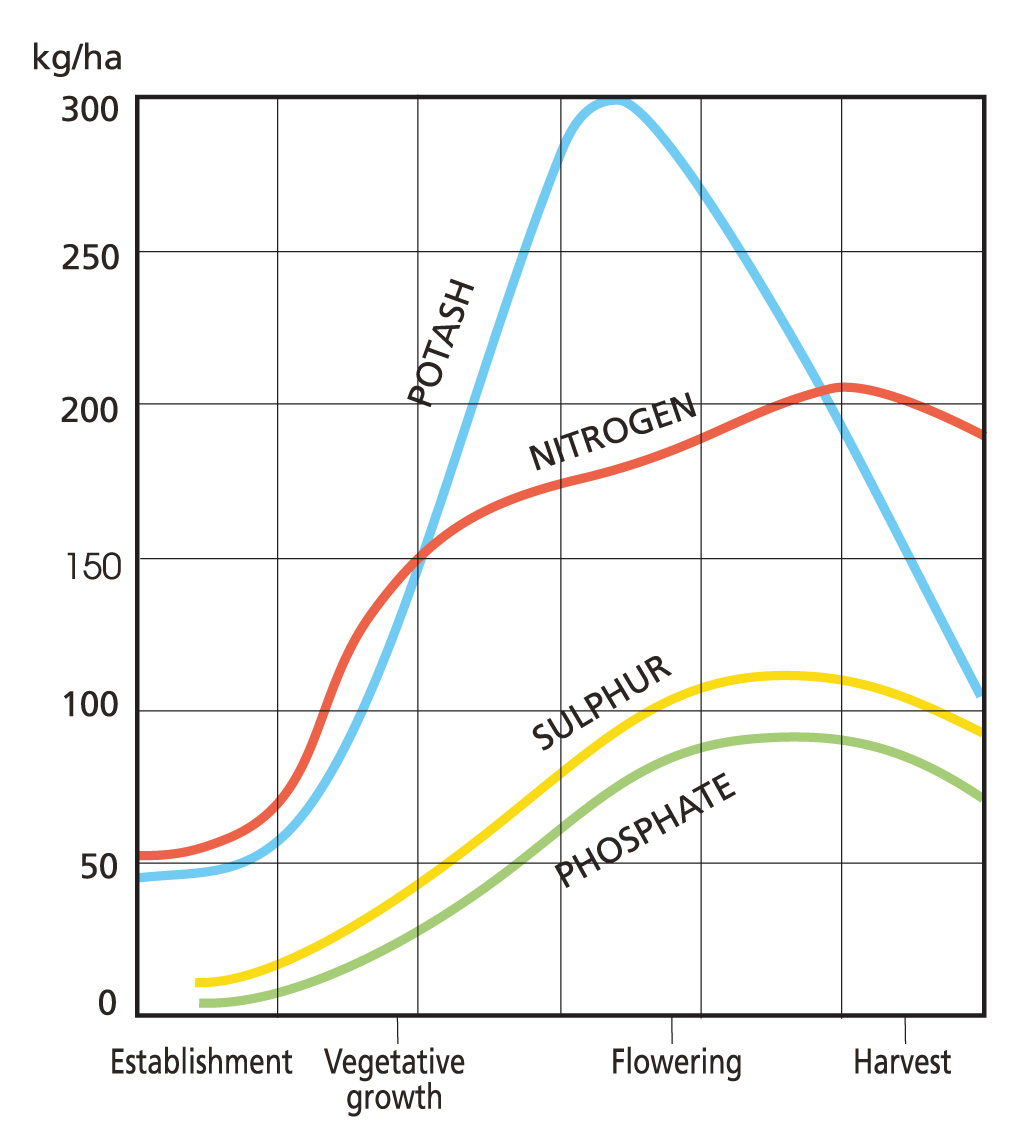 She calculated with the available phosphate in the soil and the phosphate status, which determine what the supply may be. The legislation uses the P-CaCl 2  and P-Al number. The phosphate status is indicated in the soil analysis with P-Al and the phosphate directly available for the plant with P-CaCl 2 . Vervuurt used twenty example companies spread across the country to convert them into a model study.
In order to keep that organic matter supply sufficiently high, a company with tight standards will have to do more puzzling and opt for fertilizer types that bring a lot of organic matter with respect to the phosphate supply. The grower will not have to choose the cheapest but the better solution. Vervuurt: "That is what Delphy advises the growers."
According to Hanegraaf, the grower can strive for measures that keep the plant available phosphate sufficiently high, such as a good pH value (acidity). She thinks it is important to pay attention to the effects of lowering the P dose or, conversely, the increase in the case of a low phosphate state. "We are conducting field research on grassland in Lelystad and Zegveld and on arable land in Lelystad, Marknesse and Wijster. This shows that organic matter contents do not decrease with equilibrium phosphate fertilization. The overall picture between soil quality and crop yield must be right. "
Higher yields contribute to more crop residues and remaining root mass in the soil. According to Hanegraaf, the research results confirm that the soil quality is maintained with equilibrium phosphate fertilization. "Giving less phosphate does not automatically lead to less organic matter in the soil. There is a choice of organic fertilizers and soil improvers. Do something with that and make a calculation under the Christmas tree to find out how best to take care of the soil. "