In the first part of the 20th century, Fred Gumz left his native Germany to seek his fortune in America. He eventually made his way to Indiana, where he set to chasing the American dream in the most American of ways: starting a family farm.
In the late 1920s and early '30s, his son Richard began growing mint, which proved to be a profitable move, one that kept the farm in the family through the Great Depression. The farm grew, and in the years following World War II, Richard bought another farm near Endeavor, Wis., about 50 miles due north of Madison. For the next 40 years or so, Richard, and then his son Jerome operated both farms. Eventually, however, it simply became too cumbersome to manage two operations hundreds of miles apart. Through careful estate planning, Jerome's sons Roderick and Richard—the fourth Gumz generation to farm in the Midwest—took over the Wisconsin farm and dubbed it Gumz Muck Farms, LLC.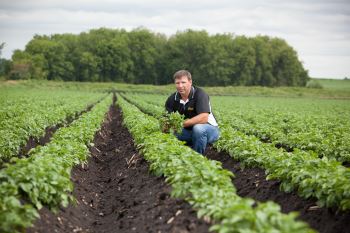 The "Muck" in the name comes from the region's fertile muck soils—high-organic matter peat. That muck is a big reason the Gumzes believe they've had such success in central Wisconsin.
"Our red potatoes get really good color on the muck," says Roderick Gumz. "We feel that's an advantage of ours, that we can raise a high-quality, attractive-looking red potato."
Indeed, farming "on the muck," as Gumz says, has led to Gumz Farms being perhaps Wisconsin premier grower of red potatoes and onions. The farm raises some 20 percent of the state's reds and nearly 40 percent of its onions. Today, the farm encompasses 6,500 acres. Of that, 850 are dedicated to potato production, 650 to onions, 350 to carrots, and 1,500 to mint, which has been a staple crop for the family for nearly a century. The balance of the acreage produces field corn and soybeans. Gumz Farms also has a fresh-pack shed through which all its potatoes and onions are marketed.
"We're kind of known as the red potato shed in Wisconsin," says Gumz. "We grow the crop, store the crop and package the crop for shipment. That allows us to control the quality and the food safety aspect of it."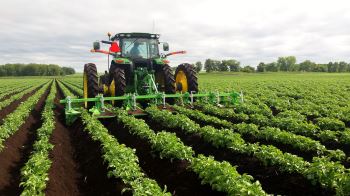 Another of Gumz Farms' primary advantages from a marketing standpoint is its access to major markets in the eastern U.S.
"Our main competition on reds is the Red River Valley. Our competition on onions is the Northwest," says Gumz. "We're closer to the East Coast markets. Consequently, we've tried to create an image that our farm has high integrity, good farming practices and good food safety, all closer to the markets.
"Why are we able to do what we do well?" he continues. "We try to treat everybody fairly. Our focus is not just on making the one-time sale, but on building a relationship and partnership with our customers."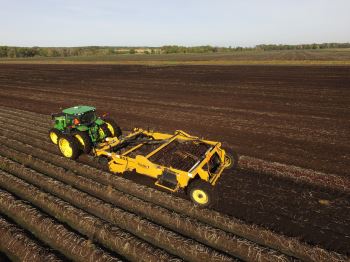 The business, of course, isn't without its challenges, chief among them the very thing that has driven so much of its success: the muck. While growers in many parts of the country fret over finding enough water to raise their potatoes, Gumz Farms has had to find ways to get water out once it's there. The muck soil may produce a vigorous, attractive crop, but its prodigious water-holding capacity can create an ideal environment for disease if too much heavy rain comes in too short a time. Over the years, the people at Gumz Farms have made an effort to continually improve their land to protect against those heavy rains, including installing tiling in many of their fields.
"We're always doing things to mitigate some of the risks," says Gumz. "That has positioned our farm to be here well into the future."
Of course, most of the challenges faced by Gumz Farms are the same as those faced by growers the world over. Changing cultures in the workforce, the customer base and the political world present new hurdles to clear almost weekly.
"Our willingness to adapt to the changing environment around us is a big reason we've been able to thrive," Gumz says. "Every farm that's still around is doing the same thing. Sometimes it's a gamble knowing what direction to change in. But there isn't anyone out there who's doing things the same way they did five or 10 years ago.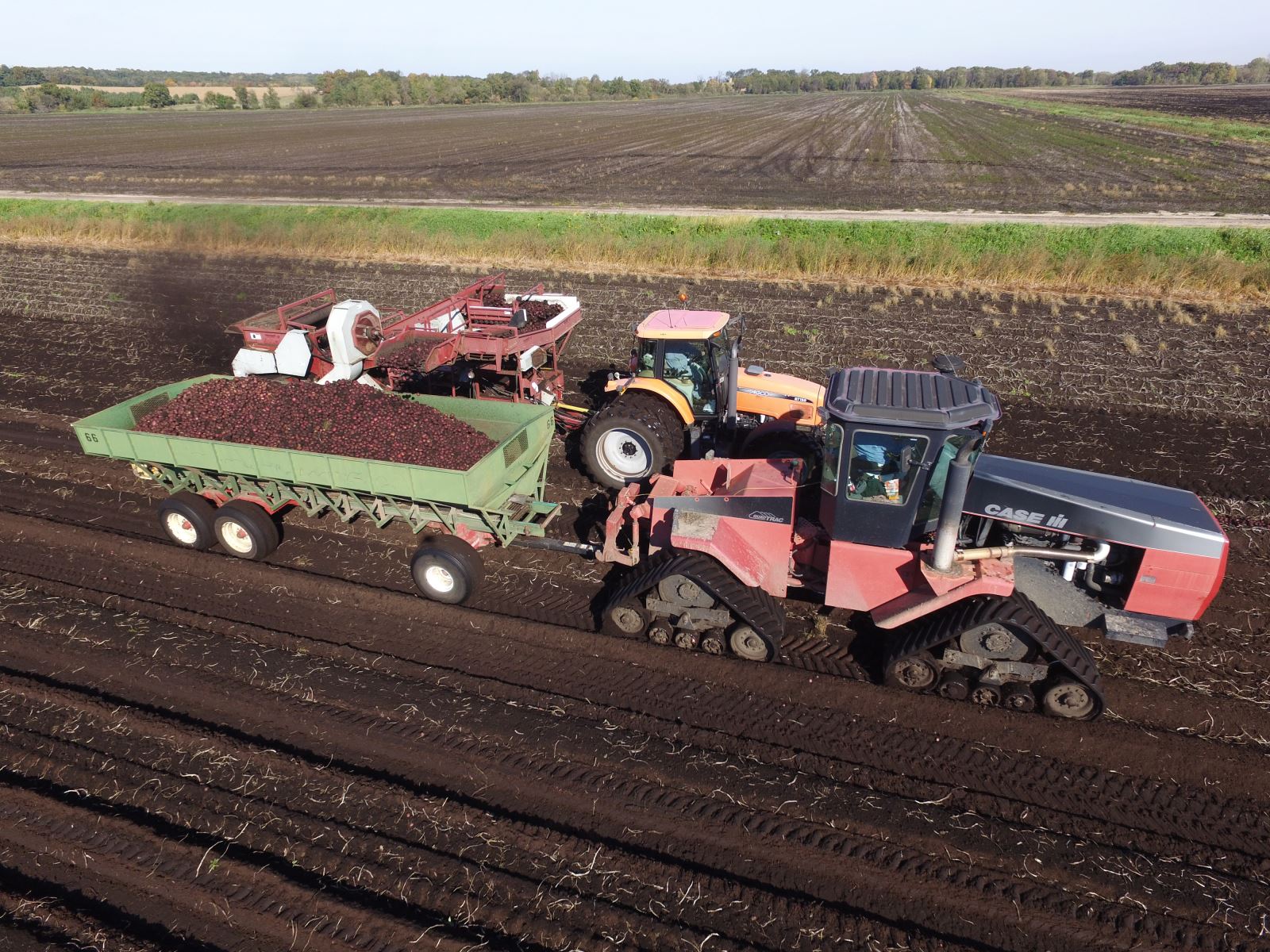 "Granted, we're still raising the same thing: potatoes. But we've got to figure out how to do it in a more efficient, effective way. There are lots of factors that go into producing and selling a crop. It's up to us to be responsive and adapt to the changing environment."
In the muck or the sand, monsoon or drought, that adaptability is what will enable the next generation of growers to prosper. You can bet Gumz Farms will be right there.