From transporting wooden crates of potatoes by horse and cart from the farm in Landsmeer to customers in Amsterdam, to the more than 30 million potato bags transported annually from the state-of-the-art packing centre in Purmerend to wholesalers and supermarkets throughout the Netherlands. So much can change in the course of a century. But certain things never change. We still act in the spirit and tradition of the forward-thinking founder of our company. Following and adapting in line with market developments and listening carefully to the customer is how Leo de Kock started – and these principles still apply at the company today.
EVERYDAY LIFE IN THE NETHERLANDS HAS CHANGED OVER THE YEARS AND SO HAS LEO DE KOCK
1916-1926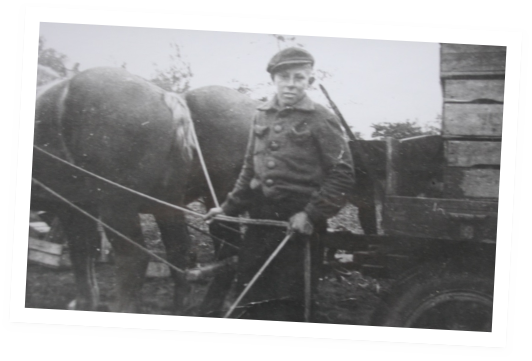 A FERTILE START
The story of our marvellous company all started in 1916, when the ambitious 21-year-old Leo de Kock started selling potatoes from his parents' home in Landsmeer. He gradually built up a large customer base in nearby Amsterdam. He initially transported his first-class produce by horse and cart to the homes of his customers. As business improved, he exchanged his horse and cart for a motorised van to speed up the deliveries in and around the capital.
1926-1936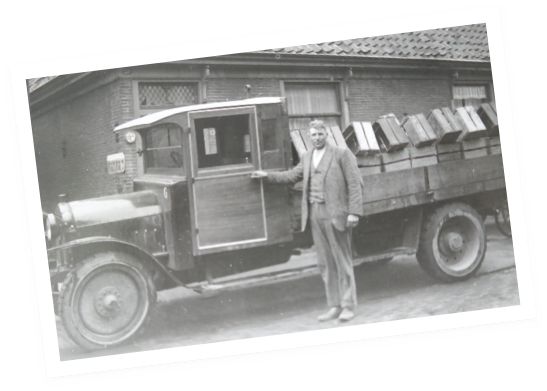 RECOGNITION AS A WHOLESALER
On 11 September 1933 Leo de Kock was recognised by De Nederlandsche Aardappel Centrale as a wholesaler in table potatoes.
1936-1946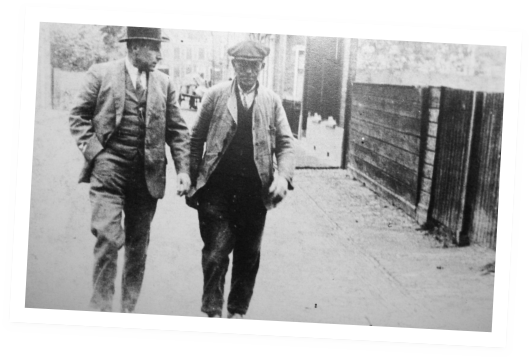 FOOD SHORTAGES
Until 1940, the Dutch consumed around 130 kilos of potatoes per person per year. In the dark years of the Second World War, the consumption of potatoes fell dramatically due to food shortages.
1946-1956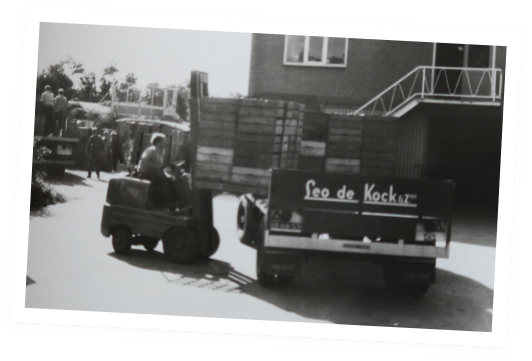 GROWING PROSPERITY
In the years immediately after the end of the Second World War, life in all its facets was austere. A typical Dutch menu consisted of bread, boiled potatoes and seasonal vegetables. People with a little more money in their pockets could (occasionally) afford a piece of meat. This situation began to change after 1955. Prosperity grew steadily so that families had the chance to experiment with other types of food. Many people were able to go abroad on holiday for the first time, where they came into contact with different culinary traditions. Pasta and rice became popular ingredients, and recipes were promoted in women's magazines such as Libelle and Margriet. But potatoes remained a popular staple ingredient at mealtimes.
1956-1966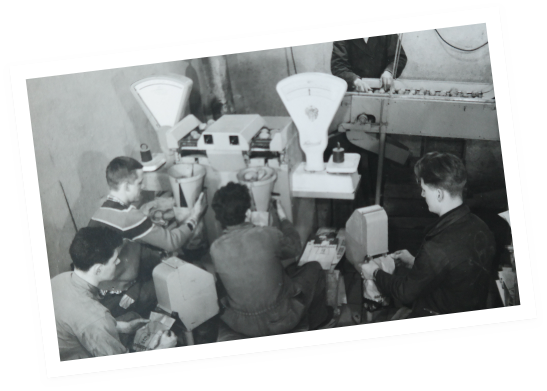 SUPERMARKETS ARRIVE
Leo de Kock had no competition from the tastemakers from abroad. In fact, he even managed to expand the business. His sons Ben, Louis and Leo jr. joined the company. Together they cleverly adapted to the changing social landscape. From 1961, supermarkets were obliged to sell meat, vegetables and bread separately. In the years that followed, the range of products sold in supermarkets continued to grow. But families were getting smaller. Consumers therefore needed less of the same product.
Leo de Kock came up with a brilliant, revolutionary idea: as the pioneer in the Netherlands, he – assisted by Louis, who had a technical education – devised a system that selected potatoes by weight and bagged them. Consumer packaging was born!
In 1965 the first fully automatic weighing and packing machine was installed at Leo de Kock.
1966-1976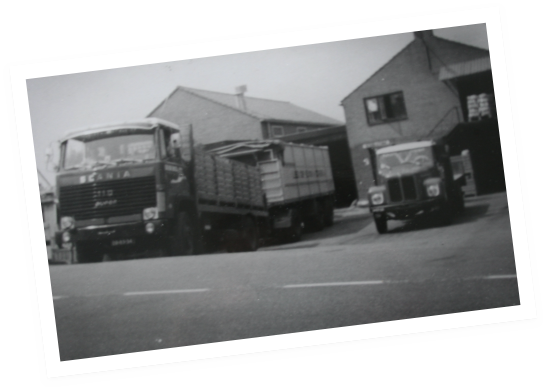 MORE AND MORE POTATOES FOR THE ALBERT HEIJN SUPERMARKET CHAIN HEIJN
The supermarket chain owned by Albert Heijn, the wholesaler who started a small grocery store in Oostzaan in 1887, saw steady growth. After the first Albert Heijn supermarket was opened in Rotterdam in 1955, many followed. In 1972 the chain acquired Simon de Wit's self-service stores and in 1980 many of these were restyled according to the Albert Heijn formula. Leo de Kock has supplied the largest supermarket chain in the Netherlands from the very early years of its existence.
1976-1986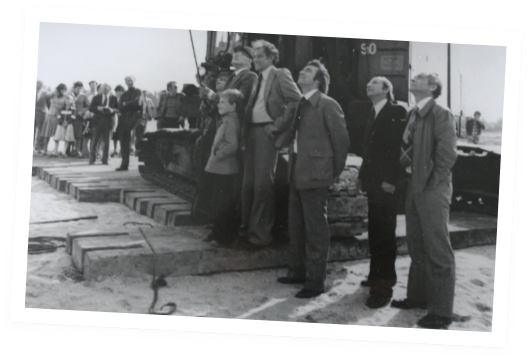 FROM LANDSMEER TO PURMEREND
The demand for the high-quality produce sold by Leo de Kock continued to rise. Packing the potatoes in Landsmeer was no longer possible. The company had simply outgrown its premises, so it relocated to Purmerend, where a brand new processing facility and offices were built on an industrial zone. Our company is still located here today.
1986-1996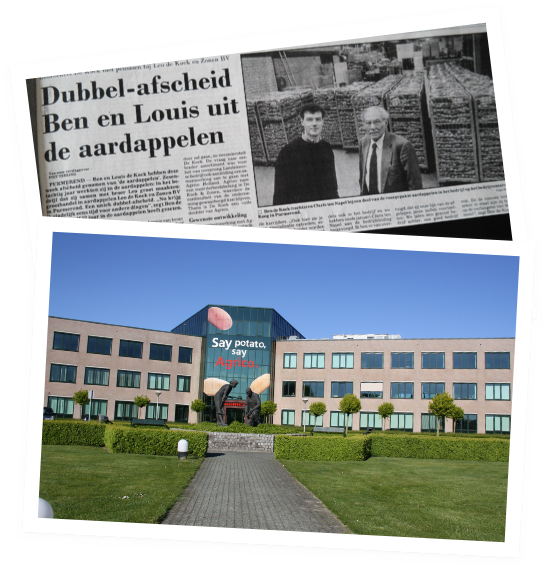 JOINING FORCES WITH AGRICO
The power of advanced technology…. In around 1990, the fully automatic weighing and packing machine developed in 1965 made way for an advanced, computer-controlled automatic system that fills (consumer) packaging with potatoes.
Consumers wanted a wider choice in the supermarket. Retailers approached Leo de Kock to ask if the range could be expanded. This demand was facilitated through cooperation with Agrico, a dynamic cooperative of potato growers from the Noordoostpolder.
In 1989 Ben and Louis sold their shares to their ever-expanding partner in Emmeloord. They and the other members of the de Kock family transferred their company to Agrico. Agrico welcomed the healthy 70-year-old company from Purmerend as its seventh daughter.
1996-2006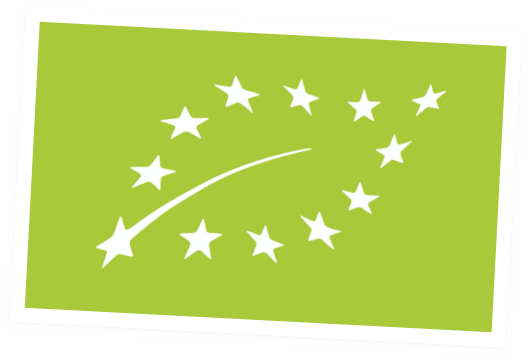 PASSION FOR PURE AND NATURAL
Asian, Oriental, organic… around the turn of the century the number of shops with a specialised assortment grew explosively. Supermarkets with a focus on pure and natural products enjoyed particular popularity. Growing numbers of consumers became more aware of the environmental impact of their purchasing behaviour. As one of the first suppliers in the Netherlands, Leo de Kock started supplying not only organic potatoes to organic wholesalers Odin and Udea, but also packing them in environmentally friendly films that are also biodegradable. According to the guidelines of the branch organisation SKAL, our company processes organic potatoes in a dedicated production site separate to the area used for conventional produce.
2006-PRESENT
Following and adapting in line with market developments and listening carefully to the customer is still what defines Leo de Kock today. We continue to grow, on all fronts. Nowadays, more than 2500 times a year a trailer carrying a full load of potatoes leaves our premises in Purmerend on its way to our satisfied customers.
We are moving forward at Leo de Kock. Our premises are currently being thoroughly renovated to equip us to meet the future needs of our customers. A state-of-the-art dispatch warehouse for fresh produce is under construction. The two old loading bays will be replaced by three new ones. The modernised offices will be located above the loading bays.
From mid-2020, we will continue our commitment to deliver on the promise made by the forward-thinking founder of our company a century ago from our brand-new premises:
FROM THE FARM. VIA THE PACKER. FRESH TO THE CUSTOMER.