Research done by Solinftec showed that U.S. ag retailers' machines were idle 30% of the time and traveling 35% of the time. That left only 35% of the time for the machine to be operating—and generating revenue.
The company claims it can more than double the acreage covered by one sprayer in a season.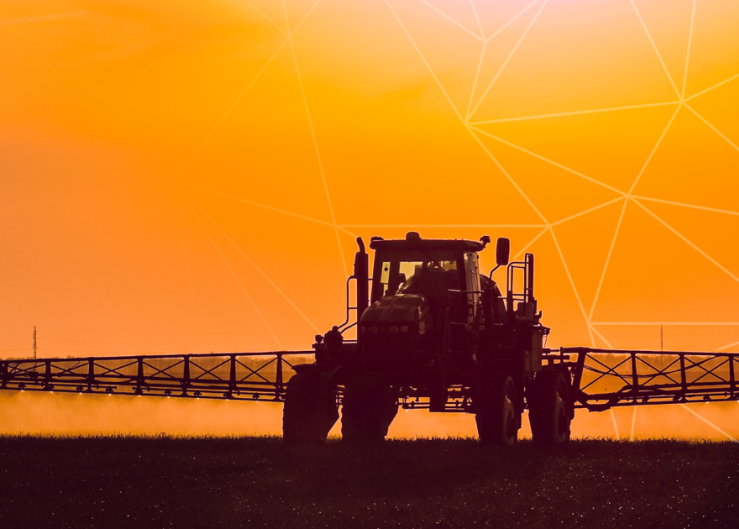 Using artificial intelligence and machine learning, Solinftec software plans machine routes and daily schedules. The software combines work orders, weather forecasts, real-time equipment tracking, agronomic data and more, which is then shared in real-time via the Solinftec app with the applicator, tender truck driver, dispatch office and sales team.
"We are an engineering company trying to solve real problems with technology," says Daniel Padrão, COO of Solinftec. "Embracing our technology means retailers can be more efficient, reduce environmental impact, and better serve farmers."
Since 2019, Growmark and several of its FS cooperatives have worked with Solinftec to discover ways to improve their fleet efficiency. Due to its success, enhancements in Solinftec's operational solution will have the opportunity to be utilized across the FS System in the 2021 growing season.
"We expect to be able to increase the number of acres one sprayer can cover by 70%," Padrão shares. "At the end of the day, we want to make retailers more competitive, and we do that by being high-touch and acting not as a tech provider but a tech partner."
Lance Ruppert, Growmark's director of agronomy marketing technology said, "From day one, the Solinftec team dug in and collected a lot of data to understand how an FS retail location was doing business and find areas we could be better. With Solinftec technology, we are getting more acres applied in a day and more acres through each machine."
Solinftec has its roots in Brazil, but the company opened a U.S. headquarters two years ago in Indiana.