Jerry Bushman began his career in the potato industry in September 1961, working for his father, John, and his uncle, Harry, at Bushman Brothers in Rosholt, Wis. He proved a quick study, and realized early on that a vital link in the supply chain was missing: People wanted every potato at any time of year. In response, he set out on his own and established Bushman's Inc. to facilitate creative national distribution, packing and marketing efforts on behalf of regional farmers, all with a goal of "putting the potato and the person together."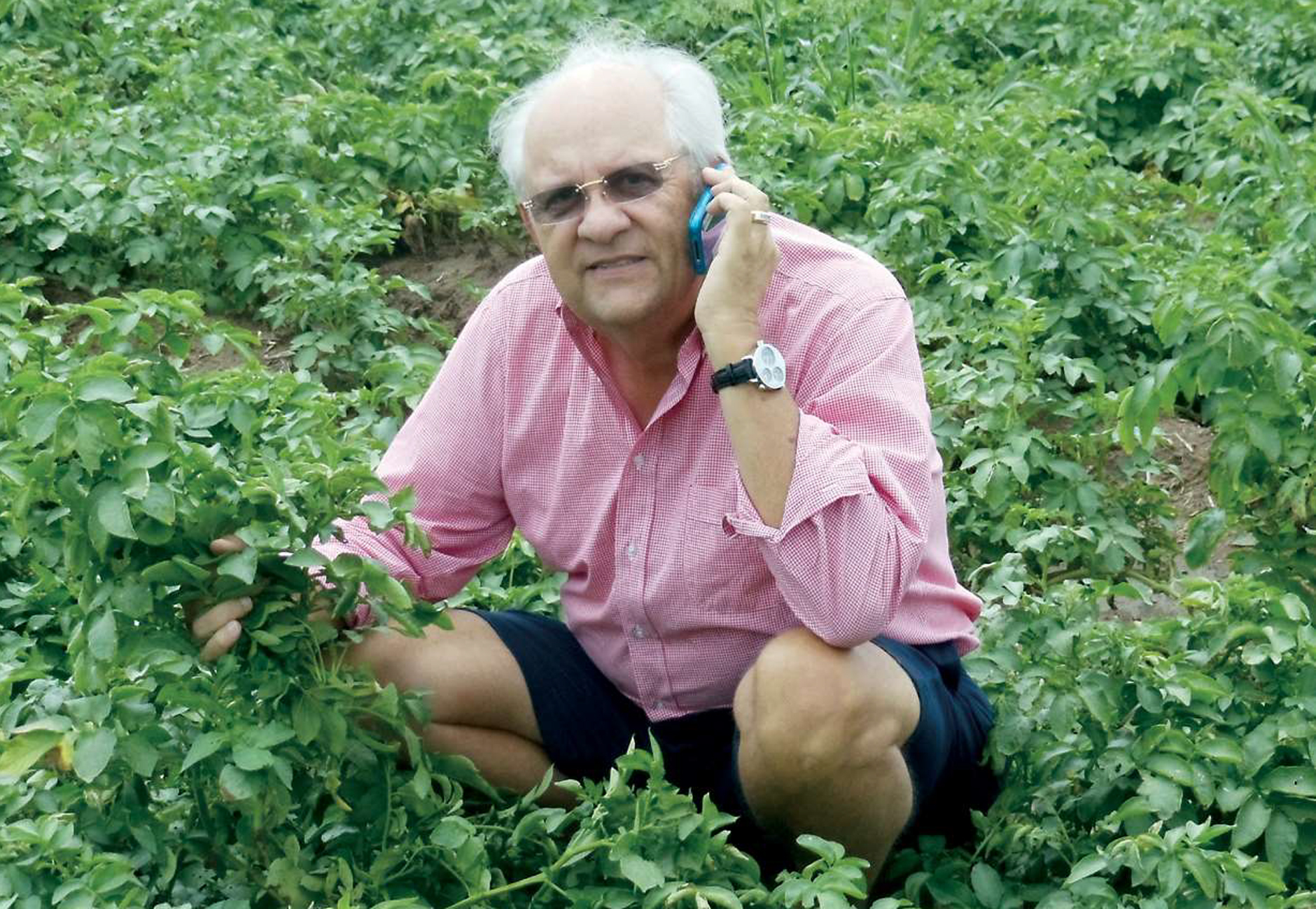 Jerry Bushman began his career in the potato industry in September 1961, working for his father, John, and his uncle, Harry, at Bushman Brothers in Rosholt, Wis. He proved a quick study, and realized early on that a vital link in the supply chain was missing: People wanted every potato at any time of year. In response, he set out on his own and established Bushman's Inc. to facilitate creative national distribution, packing and marketing efforts on behalf of regional farmers, all with a goal of "putting the potato and the person together."
In 1974, Bushman established his own potato marketing business, Bushmans' Inc. He became an owner and partner of A&W Farms, raising 9,000 acres of potatoes and vegetables in central Wisconsin. "Probably the fondest memory I have of those early days," Bushman says, "is that the loyalty of a man's word was golden. We did more with phone calls and handshakes than most people can do on a computer today."
Today, Bushmans' Inc. works with some 25,000 acres of farm ground and ships thousands of loads of potatoes and onions each year to retail and foodservice customers throughout the U.S. and Canada. "Three things make a successful market," says Bushman. "acreage, quality and frame of mind. … You have to maintain a positive attitude. There are many times when you can't control the acreage or the yield, but you can always control the quality you ship, as well as your service and your frame of mind."
Bushman has always believed in the high value of a potato crop, and believes that one of the biggest reasons growers don't always see that returned to them is a failure to properly market their product. "I have tried not to treat potatoes as a commodity," he says. "To get the most value out of the crop grown, you have to use marketing skills … and think outside the box."
Our operational know-how is unlike no other.
Some might say it's not rocket science but we can tell you it is the science of agriculture, of agronomy, of handling and logistics, of food safety, and quality control, of research and testing, and, of course, the science of great customer service and support. Our operational know-how gives retailers the confidence that they're providing the best produce to their customers. Here's a little bit about us:
We grow, package and market from over 24,000 acres of potatoes
Our specialty is growing and packing Russets, Reds, Whites, Yellows and many specialty varieties including Sierra Rose and Sierra Gold potatoes
Bushman's utilizes 25 different packing facilities across the country in order to deliver on time to grocers, retailers and food service providers
We market our products under three different top-selling bands: Bushman's, Boxcar Joe and Katz Produce Sales.
Thanks to our advanced technology storage facilities, year-round goodness is in store.
There's a lot of science and technology that goes into storing potatoes. Imagine keeping one million pounds or more of potatoes in storage for months at a time so retailers have a steady supply of a wide range of potato varieties to fulfill the appetites of America's families. At Bushman's, we're known for our storage expertise, and that's critical because quality and consistency needs to be maintained throughout the storage season. Here's how we do it:
We utilize advanced technology that monitors and regulates temperature and humidity levels that ensures quality and consistency
Our computerized diagnostics alerts us to changing weather patterns and conditions on the outside that may impact out potatoes on the inside
The technology we have put in place allows us to hold our crops longer while still maintaining our exacting quality standards
In the end, our storage facilities are able to hold products that promote a uninterrupted supply of products to retailers throughout the year